Whew! Super-busy week pulling everything together at work and at home, so the world won't come to a screeching halt while I'm spending my paid "vacation" on the couch on drugs watching the Travel Channel.
Maybe my TV will take me to Bali....
In the meantime... court, paperwork, lunch with a girlfriend bemoaning a breakup (hers- not mine!), and pajama-shopping for my upcoming convalesence. Most of today was spent huddled up against the decidedly non-tropical, un-fun arctic chill in my scarf-as-shawl: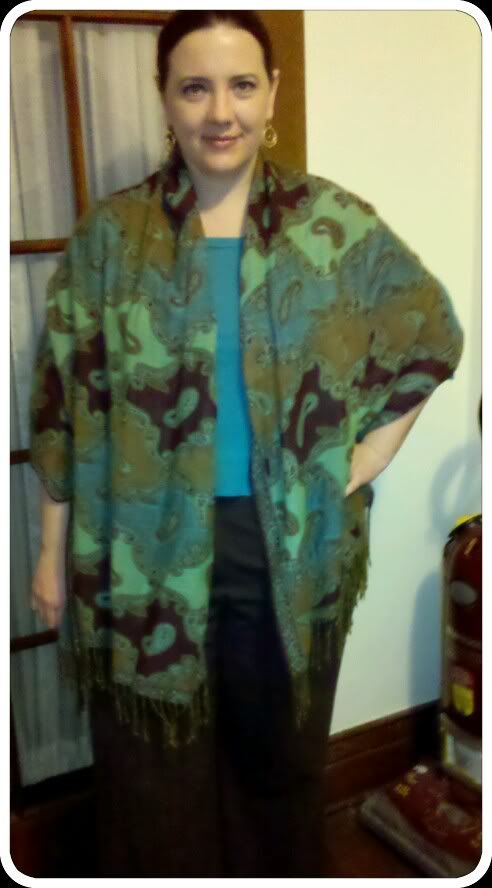 Have I mentioned how much I love this scarf? I know I've blogged this outfit
before
... but its hard to mess with perfection!
And these earrings have been making frequent appearances lately, probably because the slightly dulled colors and hammered-out texture make them so versatile: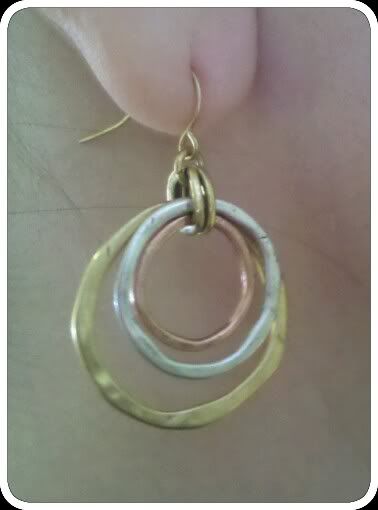 Top: Freeda's castoff AB Studio
Jacket: VanHusen outlet
Pants: Lane Bryant
Earrings: gift from a friend
Scarf: purchased at a random stand in Paris, France