I had a very late night, so I didn't get to post before my collapse from the sheer exhaustion of trying to carry off this look all day: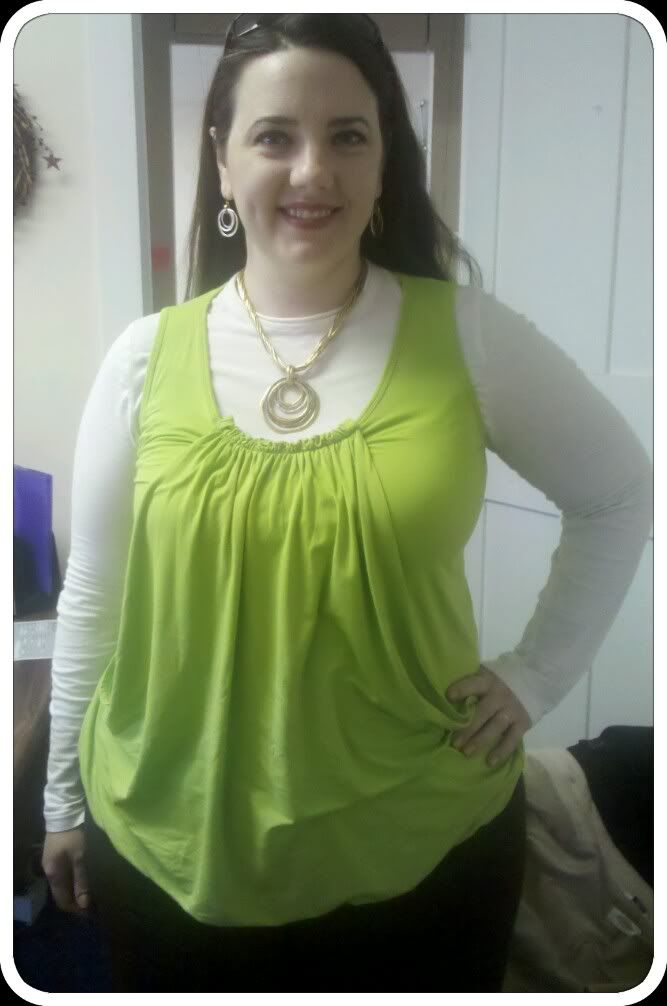 This is one of my favorite summer tops, and it has been hanging in my closet... taunting me! I saw it hanging next to the long-sleeved tee. And the gerbils in my head where my brain should be started spinning their wheels.
Why not try it? It was just an "office-day" anyway.
Whoops! I had to go the night court after all. So I tossed on a jacket: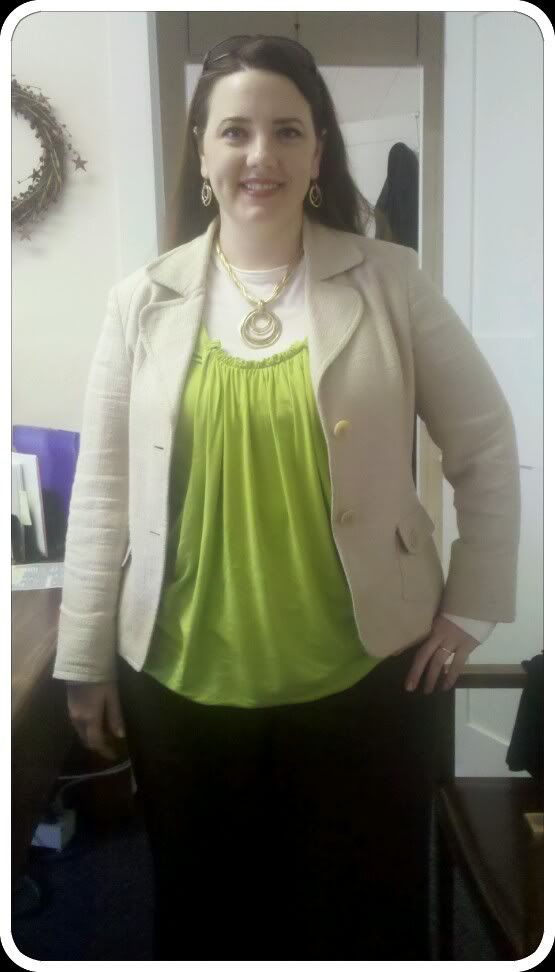 This looked much better in my head....
Tank: Lane Bryant
Shirt: VanHusen outlet
Jacket: Talbot's petite
Pants: Lane Bryant
Jewelry: gift from a friend