Who CARES about my clothes this last week? Not me!
I wore a repeat today: "Chocolate Cherry". Wednesday, I wore a blog-worthy outfit, and wanted to show a "fix". I didn't have a chance to blog it before the fit hit the shan.
I've been offline because we had a horrid scare. Hubby had been having a lot of neck pain, and Dr. T sent him for an MRI Tues. Wed morning, she called him, FROM HER HOME, telling him that if he makes the wrong move he could be paralyzed! He actually called in to work earlier, because his neck bothered him.
He called me, and I left my office in near-hysterics. I had to drive him to a real city over two hours away to get him to a neurologist. The head of neurology at a respected hospital, actually.... Cliff Notes version: MRI wasn't detailed enough, and made it look even scarier than it is.
But Dr. T made the right call, and we are truly grateful.
But I've never been so terrified in my life!
I changed from my work clothes to a sweater and jeans while we were waiting for a call from Dr. T, and I remember when changing into PJs that night that my sweater smelled like "Fear". Certainly didn't want photos of my puffy-eyes, tear-stained, abject-terrorized self.
We didn't learn for certain that immediate surgery wasn't necessary Friday afternoon. We spent the weekend recovering from the strain.
Then today... got a text from Baby Sis: "read (my niece's) T-shirt, then call me":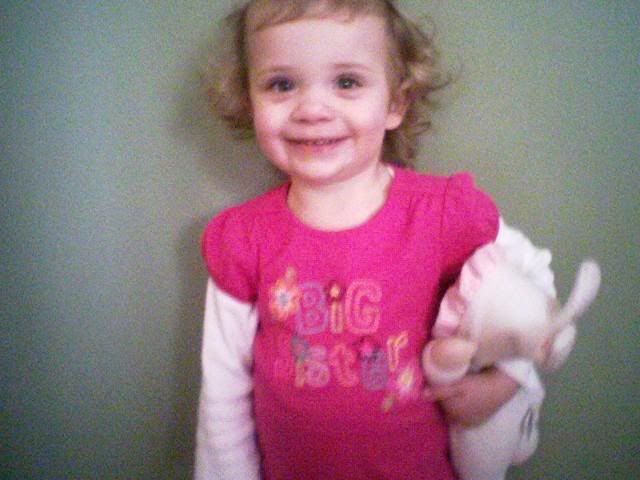 Figure out the big news yet?