I was going to re-do five less-than-stellar outfits from my
December
recap, but didn't get a round tuit until toward the month. So much for dealing with my chronic procrastination! And resisting the occasional impulse to channel my dad's bad puns.
... and I only tried two "do-overs", succeeding at only
one
: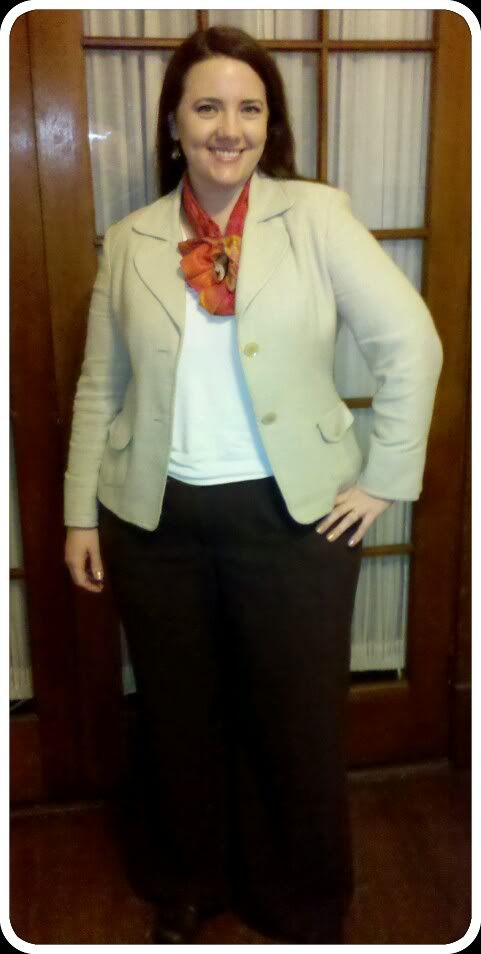 Which got some lovely compliments... The other was another attempt at wearing
this
odd sweater: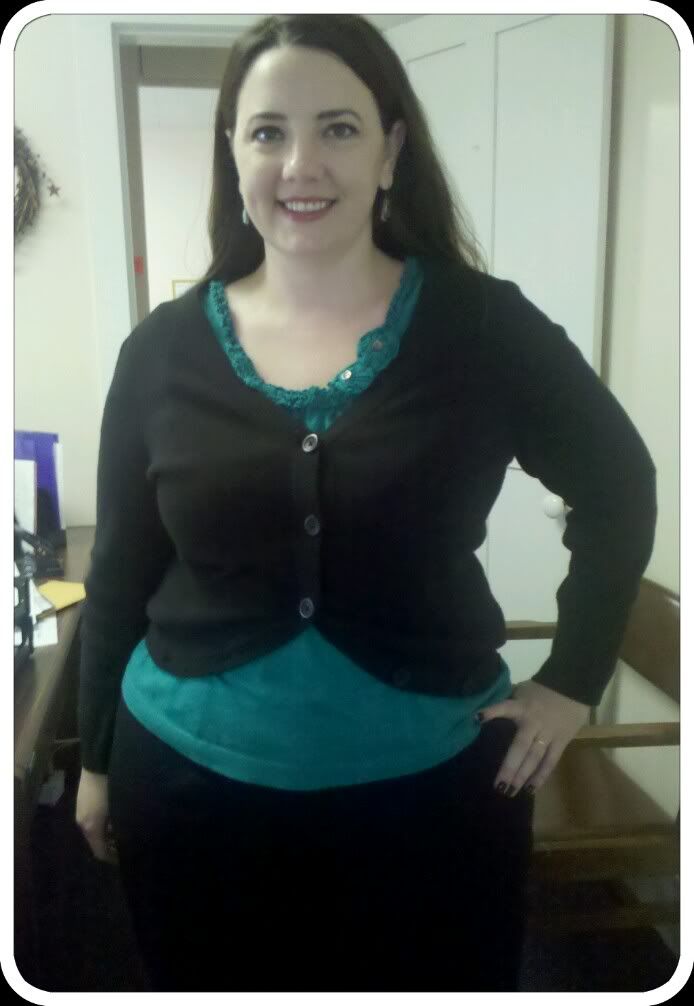 Have I mentioned that I'm a lifelong underachiever? According to scores of K-12 teachers, anyway. Considering that my slack-azz self holds three law licenses... I wonder sometimes what I *could* have done. Like learn to shop cohesively? ;/
So I need to redo the redo with the weird sweater. Freeda thinks I should give up on it, but I'm not quite ready to throw in the sweater. Ugh- bad pun... FAIL!
Not only to I have previous wardrobe failures to correct, I added new ones in January. Two of them involved my
too-big
Iman
sweater
, which should be corrected in due course. The other likely redo: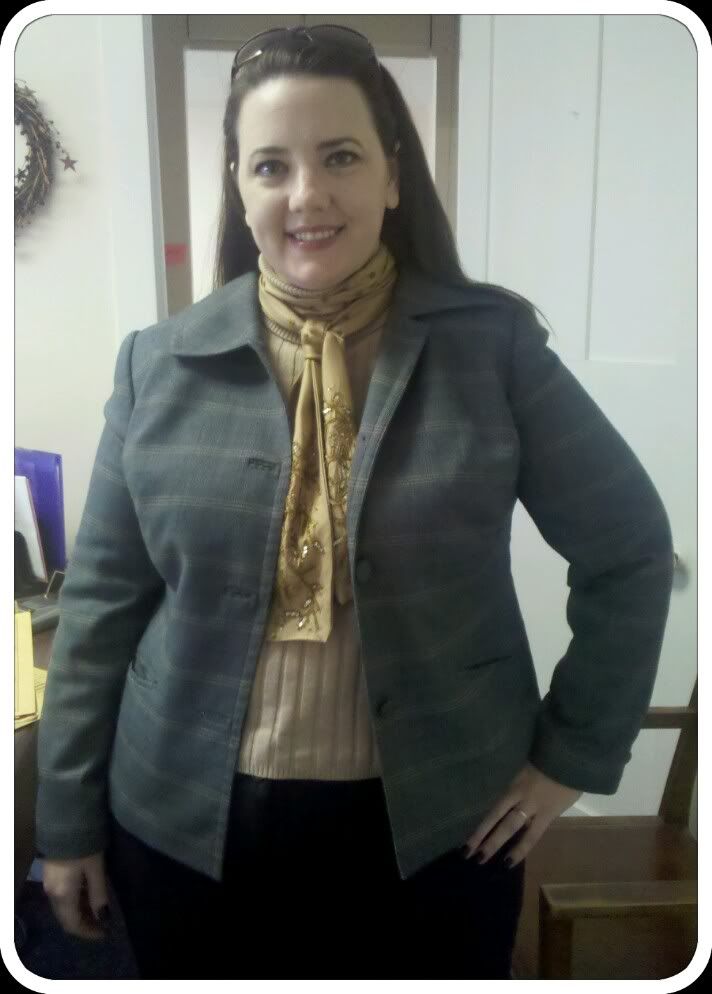 The only thing I didn't like was that the sweater and scarf don't quite tonally match. And turtleneck sweater + thick scarf = Hulk neck. While Hubby is a big fan of
The Hulk
, I don't think he wants to be married to "Hulk-neck".
But I like the scarf with the jacket. I like the sweater with the jacket. A puzzlement.... (Now I'm channelling
Yul Brynner
? The
King of Siam
was almost as constant a presence in my household as my dad, I suppose).
And the award for most coma-inducing abuse of the color red goes to: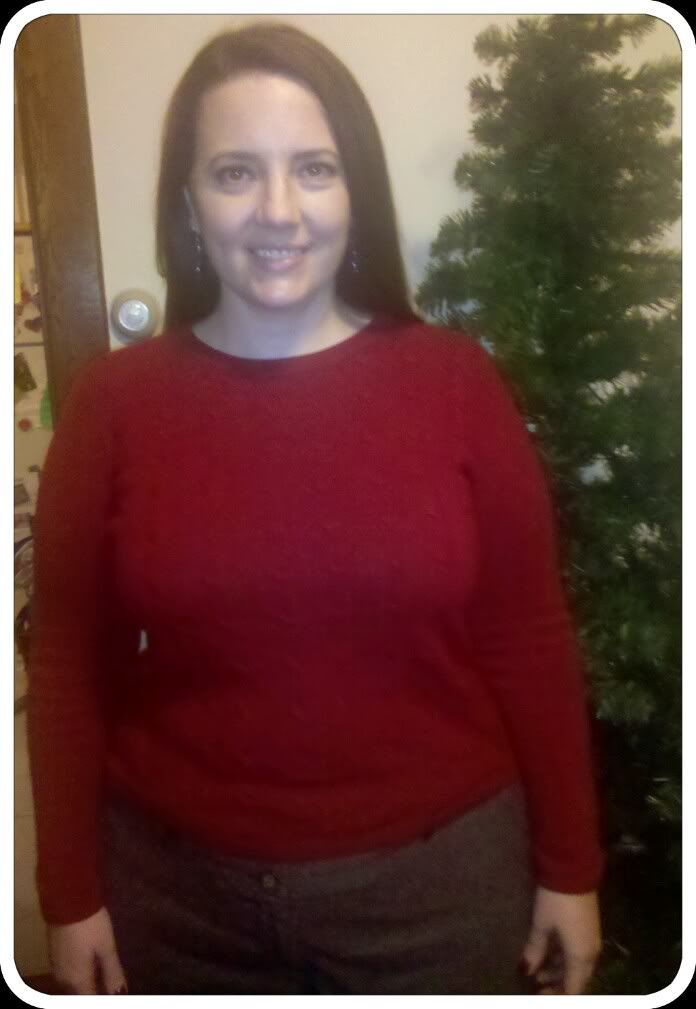 zzzzzzzzzzzzzzzzzz.......
Was I even trying that day, or was I semi-consious? Most mornings, as an unfortunate side effect of insomnia, the latter is highly likely!
My truly bad idea in January will fit into another post at another time. I have a month of jammie-time (aka FMLA leave) coming up, so I need to save some stuff to post... or you will be looking at a test pattern. I will try to achieve more between drug-induced naps.
Lately, I have been noticing I'm now carrying some extra luggage under my eyes. Daily photos are bringing that to my attention. *sigh* Am I doing to have to start Preparation H-ing them in the mornings? That will be another two minutes' sleep lost.
Maybe I will look at that last photo. That should put me right out!