Hubby had a Friday trial that bled over into Saturday. Because western NY is weird, they actually hold some courts in the evening, and will do trials on Saturday. I've had one too- I HATE Saturday trials!
But at least Hubby's client was deservedly acquitted on all counts!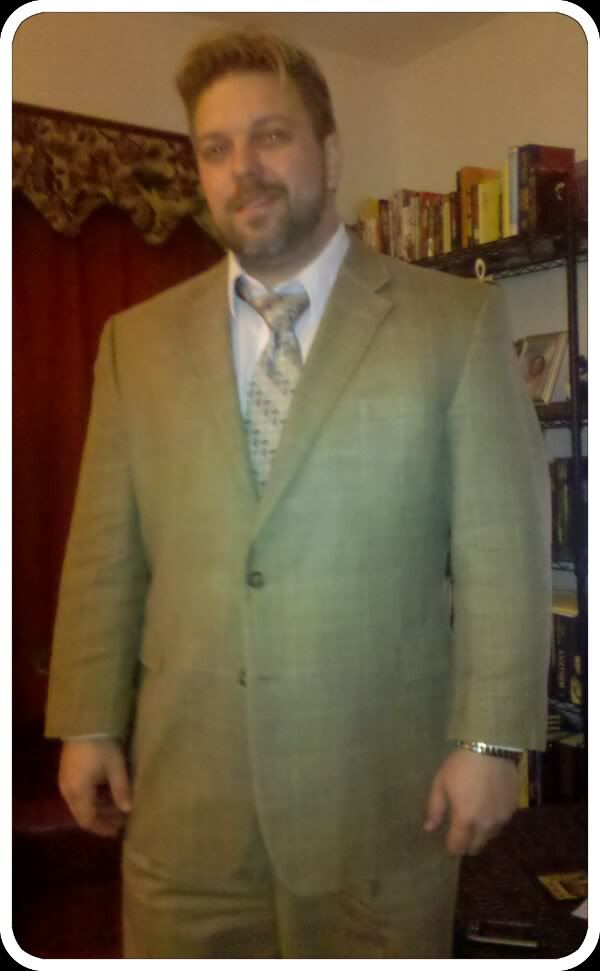 A relieved Hubby in his awesome windowpane jacket (my fave!):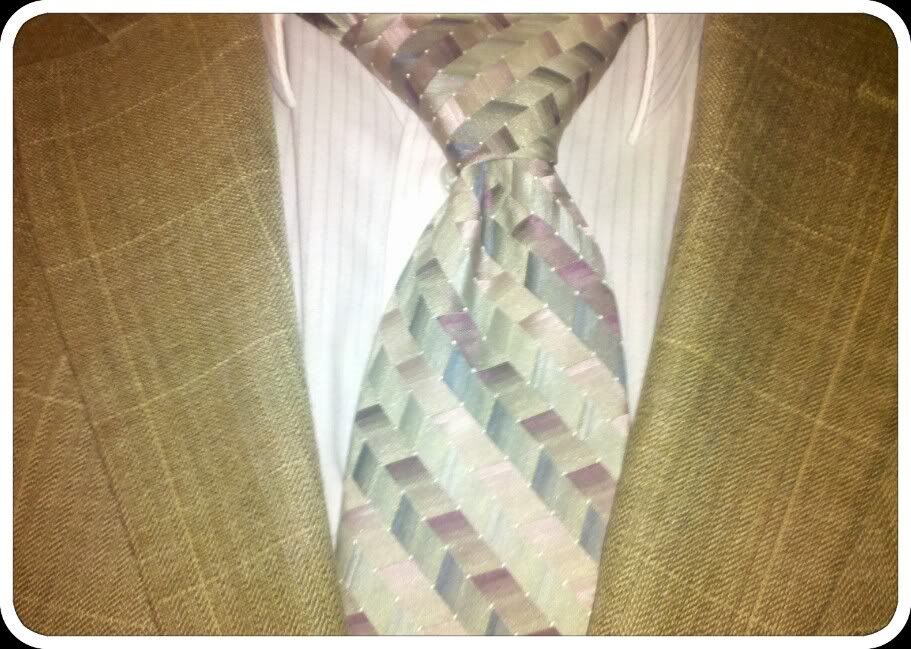 Jacket: Jos. A. Bank
Watch: Seiko solar-powered watch gift from his dad
Shirt: VanHusen outlet
Tie: VanHusen outlet
Pants: Ralph Lauren
He was greeted by me and the kitties: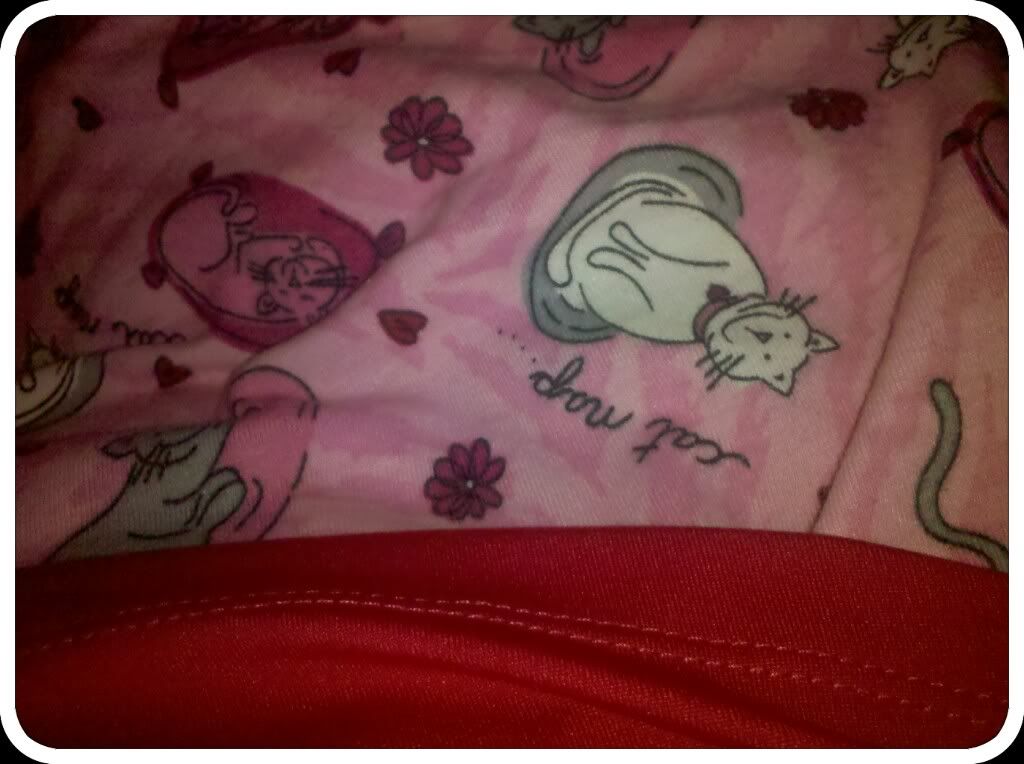 Fashion Bug pajama kitties are the only kitties in this household! I'm allergic, and Hubby is traumatized from his first marriage to a crazy cat lady.
My days are still pretty dull, but at least it's frustrating! I just remind myself this will only last a few months *crossing fingers, knocking on wood, casting spells... whatever it takes*, then I get my feet back. I've already decided to buy a really good pair of hiking shoes. Really good. Likely stupid-expensive.
I've moved on to reading "The White Queen", also by Philippa Gregory. A fictionalized account of Elizabeth Woodville... the pre-Tudor Queen of England, and maternal grandmother of Henry VIII. She was apparently widely believed to be a witch.
"Clean House" keeps showing the same episodes, so I'm not getting my voyeuristic fun in. "Hoarders" isn't fun, just tragic.