... so I didn't get yesterday's post done. It was just one of those days....
I started off with one necklace, but got bored. I've done this before: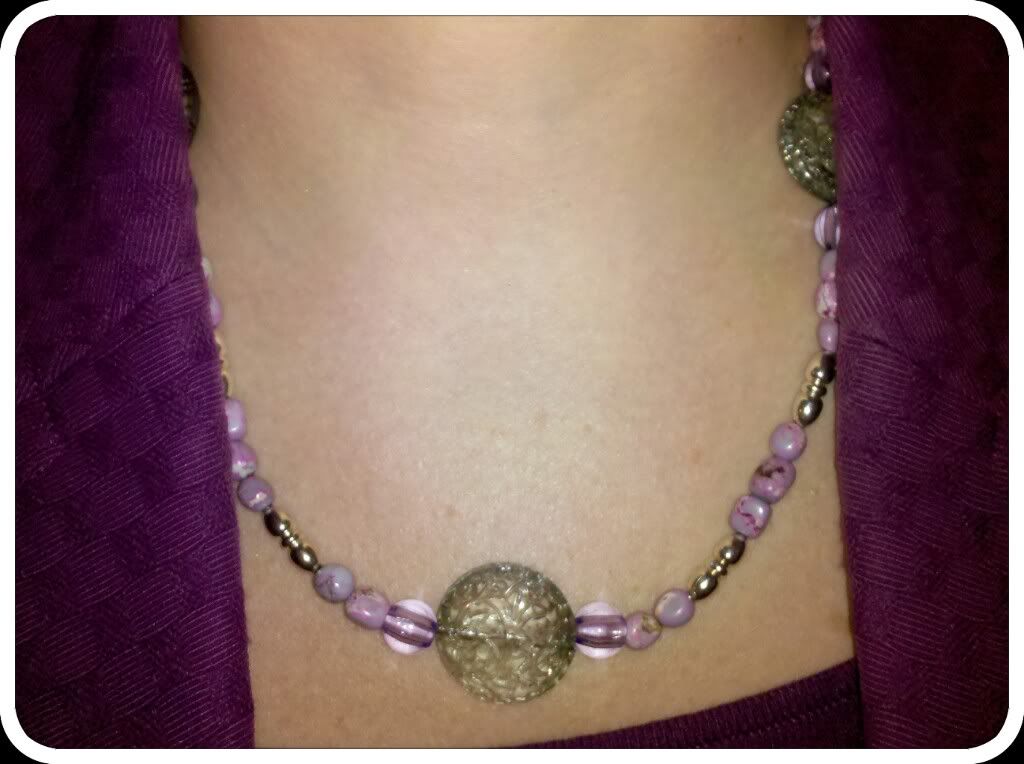 I wonder how it looked combined with the newer multistrand one. Your vote?
I kept hearing "clacking" all day- I'm really not accustomed to wearing this much decoration at once. Did I go too far?
I also decided to coordinate my hair: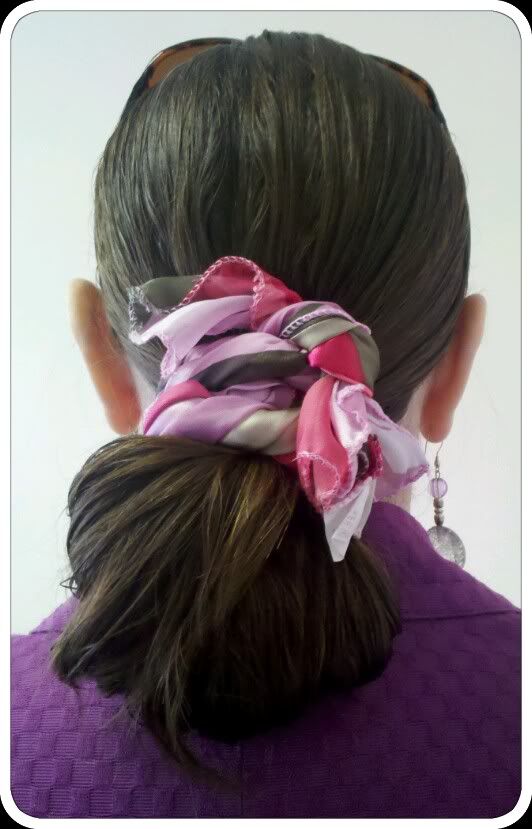 I like the concept... but the execution needs a little help. Maybe hide the knot and ends next time?
Top: White Stag via Goodwill
Jacket: via Dunkleberger's in Stroudsburg, PA
Pants: where else? Lane Bryant... it's always LB. Nothing else remotely fits.
Necklace and earrings with big clear beads: farmer's market
Multi-strand necklace: Fashion Bug
Scarf: gift from a friend