I really wanted my new necklace to pop more under my favorite top: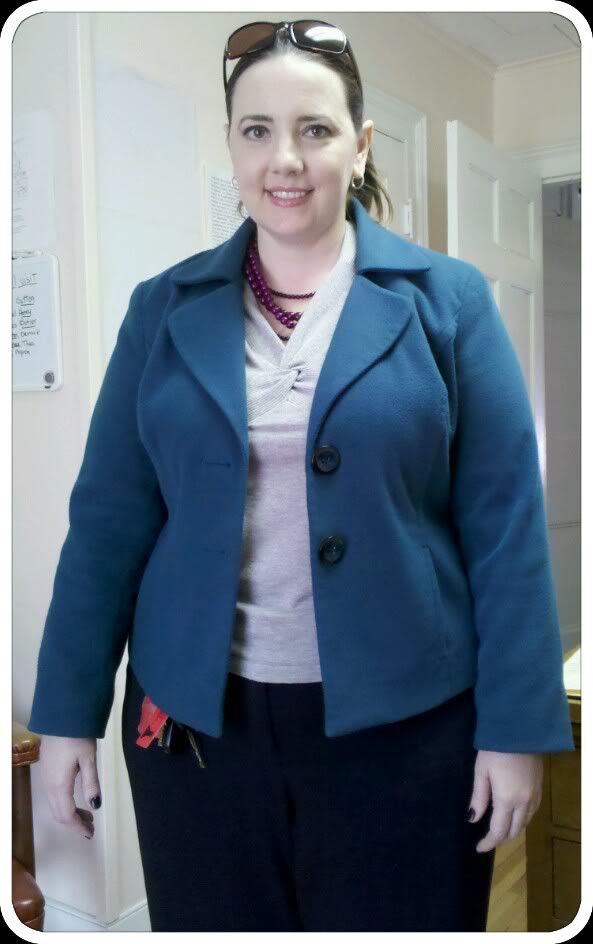 A lot of the necklace went down my cleavage, and didn't show with this narrow "V":
Another last-second end-of-day shot, obviously. LOL... I accidently typed an "i" rather than an "o" in "shot". I've had a long day, almost all of in in court, and my feet are killing me... was the typo a Freudian slip?
Freeda- since I'm posting straight-on face shots, would you do the half-face flip like you did for you and Kiddo? I'm dying to see how mutated I really am!
I suspected the necklace wouldn't look right outside the top, either. I'll try again with another top another time.
I was so eager to wear it today because I loooove the color:
Once it's a little warmer... I know how I will wear this necklace next!
Jacket: VanHusen outlet
Top: Tribal via Pip's in Corning, NY
Pants: Lane Bryant
Earrings: Gold Mine in Bath, NY
Necklace: Fashion Bug