Black, white, and red all over: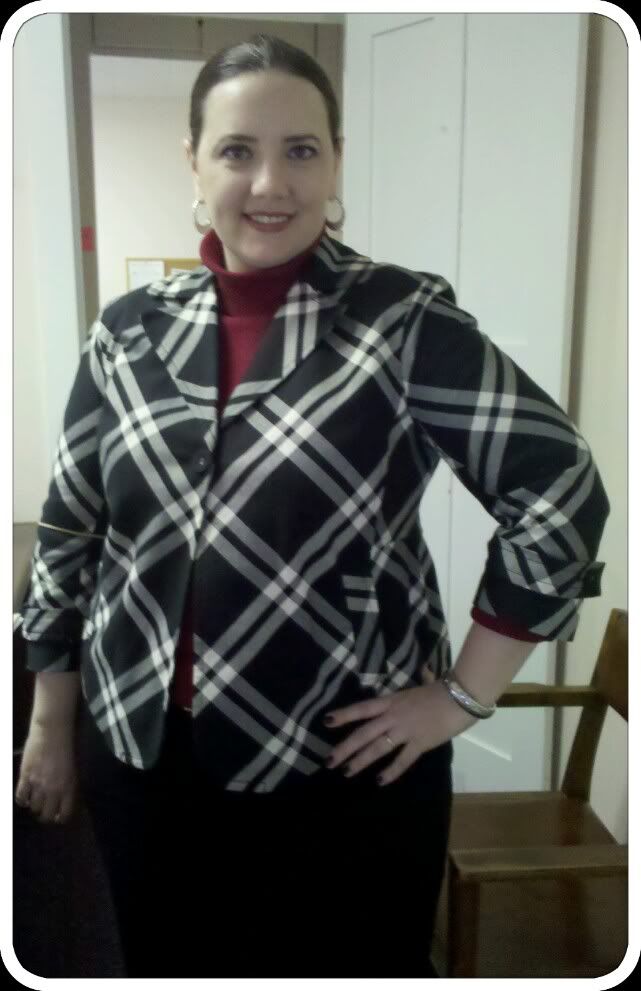 Pretty busy day, lots of court appearances. Of course, I not exactly "overslept"... more like "under-hustled" this morning. So my best option was yesterday's pants and a sweater. Definitely cold and crappy enough this week to adjourn my ceremonial "Packing Away of the Sweaters"!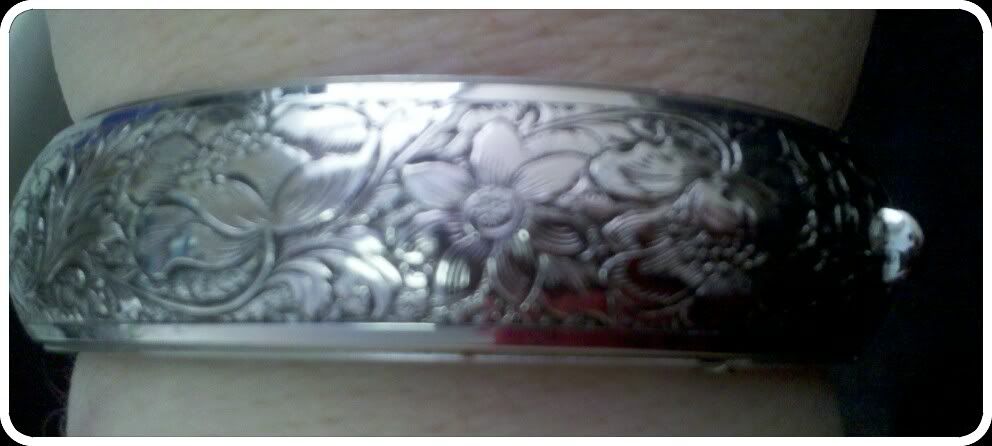 This bracelet is a gift from a would-be client years ago. As in, he wanted to hire me, but as we discussed what he wanted, and I probed more into related matters... I talked him into dropping the whole idea. So, while doing the right thing, I didn't make a dime!
A few days later, a box and card were dropped by my office. In the box, this lovely little token!
I wound up friends with the "client", and although I've lost track of him these last couple years... I really appreciate being appreciated.
In my current position, positive reinforcement from clients is rare, to put it lightly. They often tell me I suck, I'm not a "real" lawyer, I'm not doing anything for them, etc. So having a physical reminder that some people appreciate me professionally is a real boost. I know it sounds silly... but there it is.
I really need to do my Feb/March recap... it's overdue. Maybe tomorrow... "Clean House" is on, and I'm beat!
Jacket: Talbot's
Sweater: VanHusen outlet
Pants: *sigh*
Earrings: Premier Designs
Bracelet: gift from a friend