Maybe...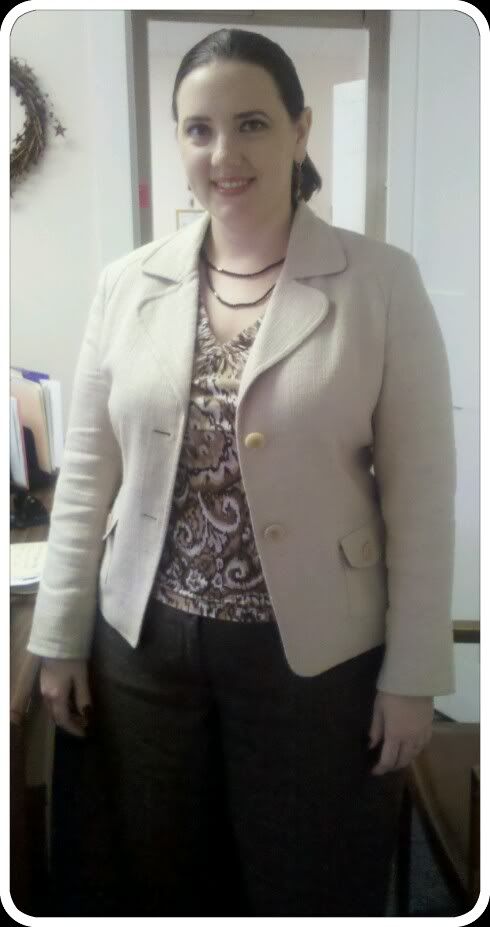 I actually got to break out a short-sleeved tee! I kept the flower theme going with these odd southwest-style abstract ones: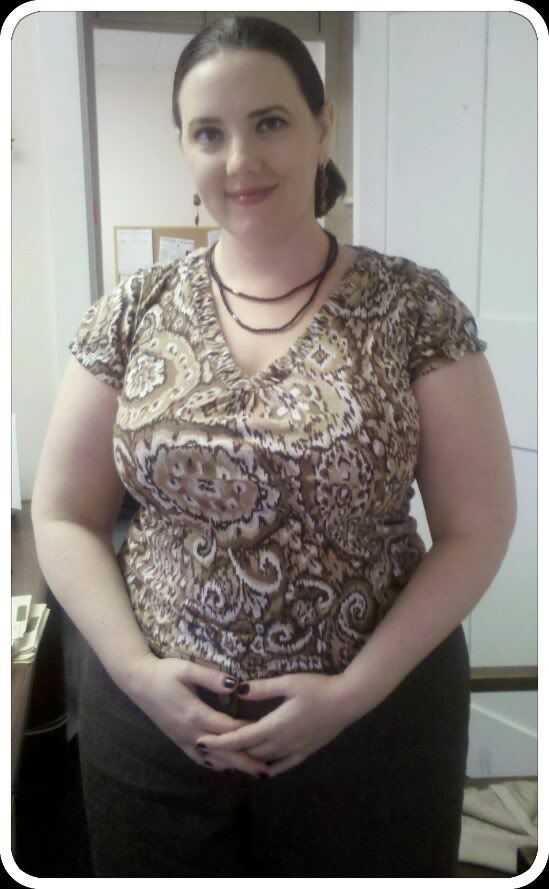 Stinky and I were both horribly sick over the weekend... but by Monday (this outfit) I was feeling semi-human. And not freezing to death in unseasonal snow.
And my slicked-back wet morning hair turned out really good:
So far, so good... but by the time I got home, Stinky was in such rotten shape that the last thing on my mind last night was blogging. Poor little guy... I'm sure he'll get better soon, though.
Top: Liz and Co. via JC Penney
Jacket: Talbot's Petite
Pants: why do I even bother to say it? All my pants are from Lane Bryant. Because I'm a chubby chick.
Earrings: purchased at an art fair in Kalamazoo, MI
Necklaces: gift from an ex