[Edited to add]: WHAT IS GOING ON WITH BLOGGER? I can't get my comments posted on other people's blogs, and it keeps signing me out of my account, or not recognizing that I am signed in!
I'm going back to work on Tuesday, after my medical leave (which completely negated my need to wear real clothes). I thought I would do random interim posts, like I did during my medical leave last time. But I was really in a funk this time... I didn't want to deal with my fashion blog, or read any fashion blogs for a bit. Or talk to people much... I just kind of retreated into my head and bad TV for awhile.
But I'm preparing to reemerge into the world!
I found this photo on my phone today (I forgot to post it last time):
It was on a pump in a toll-road service plaza somewhere in Ohio, and it gave me a little smile. I was driving my little family back to NY from MI following my birthday trip. I was getting "Happy Birthday" pop-ups from facebook all day as I was driving, and I was feeling great.
I'd done a little shopping, saw friends and family, and even got a few nice prezzies!
The 40-year-old funk didn't actually hit until the next day. Yep, I just turned 40. *ulp* Still getting over it....
But here's another one of my prezzies-- the photo does not do it justice. The design is very detailed and sharp, but the camera focus isn't properly showing that:
And my birthday present to myself, which I wore during the drive home:
Note Stinky jumping into my shot! Baby Sis took Stinky with her kids to a renaissance faire... then I went shopping and my friend Lovely pulled this renny top to try. An inspired choice!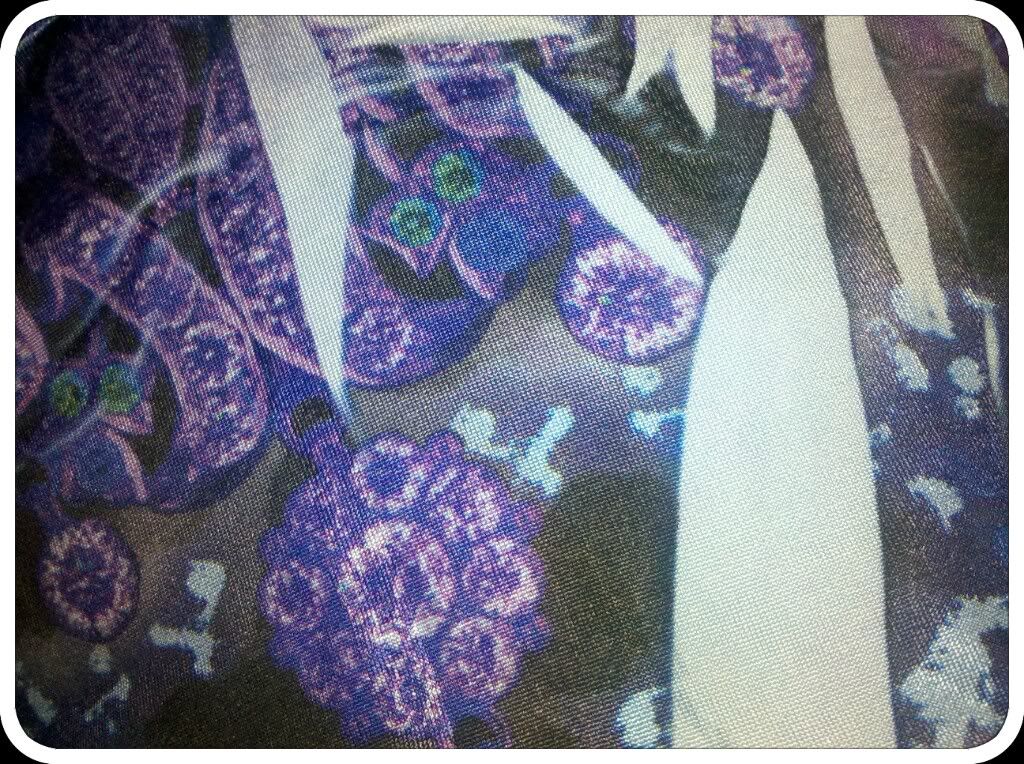 So I'm pulling my grooming back up to my standards over the next few days, and getting ready to reemerge to my regularly scheduled life.
Bonus: I've lost 5 lbs. during my "it's too much trouble to get food, so I'll just sleep" diet. Combined with the "Hubby is in charge of bringing me food, so I'm getting very little junk food or sweeties" diet.
Those 5 lbs. just better not come back-- and their friends are unwelcome!
Top: via Stein Mart
Pants: Lane Bryant
Necklace: gift from Mom