... I need votes to determine whether to return this top:
Pros: I love the fabric and color, the pintuck pleats are interesting, it's long so my low back is covered, and it covers my bingo wings.
Cons: the neckline is wide, and tends to shift to the side or down, exposing my ugly bra. BUT I'm on crutches rather than walking upright, so I'm thinking it may not be a problem much longer.
And is it a little big?
I bought this at full price, and the tag is still on it... so pleeeze cast your vote!
Today was my first time leaving home in 4 weeks for anything other than doctor appointments! Hubby, Stinky, and I went to dinner at our hangout pub, then went to see the fireworks show. I'm glad I got to do one "outside" thing before I go back to work tomorrow!
Because I'm on crutches, and it was pretty warm today, I didn't want to fuss with much jewlery. But I wanted to finish off the look. My solution: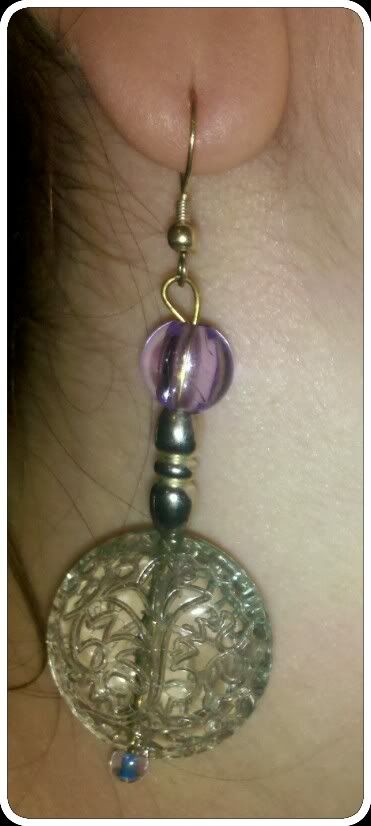 Top: Lane Bryant
Capris: Fashion Bug
Earrings: farmer's market
"Shoes": Crocs. I don't consider them real shoes, and they are hideous. But my feet are still killing me, and they are cushy. I'm going to be wearing them constantly for at least another month.