While at my friend's house one day, we decided to play in her jewelry box for a bit. She's Indian, and has all sorts of really splashy goodies I'm too chicken to buy for myself. So I borrowed a few goodies to play around with. Monday I came up with this outfit:
To go with this insane necklace: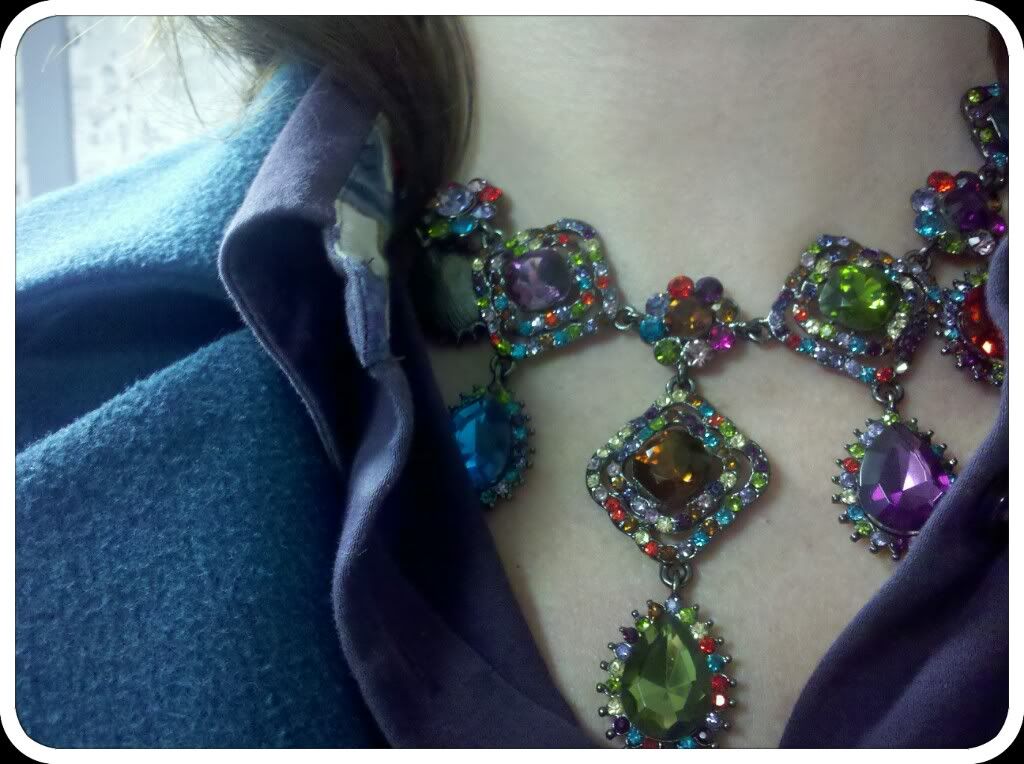 I got several compliments on the necklace, and felt compelled toward honesty... it's not mine. I could not imagine myself buying something like this before... but now I will keep an open mind. It's part of my style evolution, I suppose. As in... perhaps I will develop some! ;p
RE: the self-portrait... I was super-busy all day, and Hubby had play rehearsal in the evening. So I had to get my blog shot in the ladies' room at the pub. Best I could do.
Edited to add: Whoopsie! Forgot to post my shoes... I've been wearing Crocs all summer, so I got out of the habit: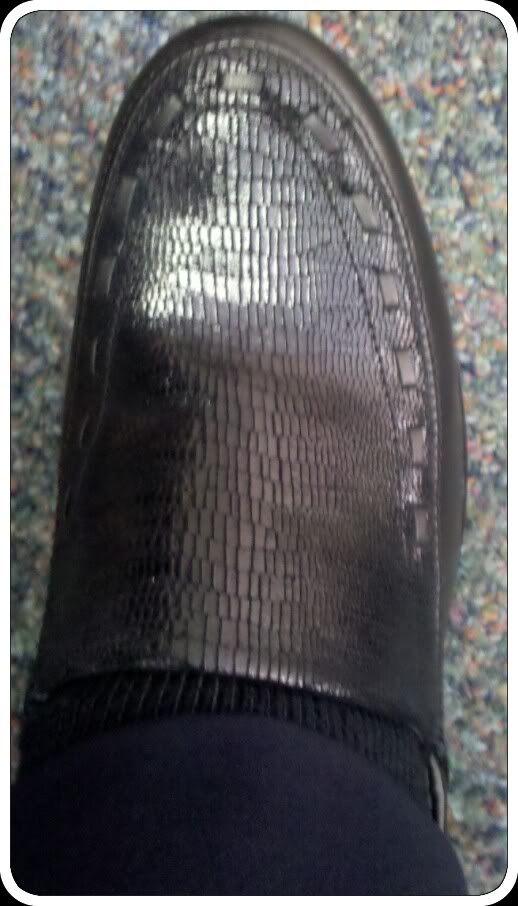 Top: VanHeusen outlet
Jacket: VanHeusen outlet
Pants (not shown- navy): Lane Bryant
Shoes: Ariat
Necklace: borrowed
Earrings: none... I didn't have anything that goes with this necklace