I got a suggestion from a fellow blogger to tuck in this top: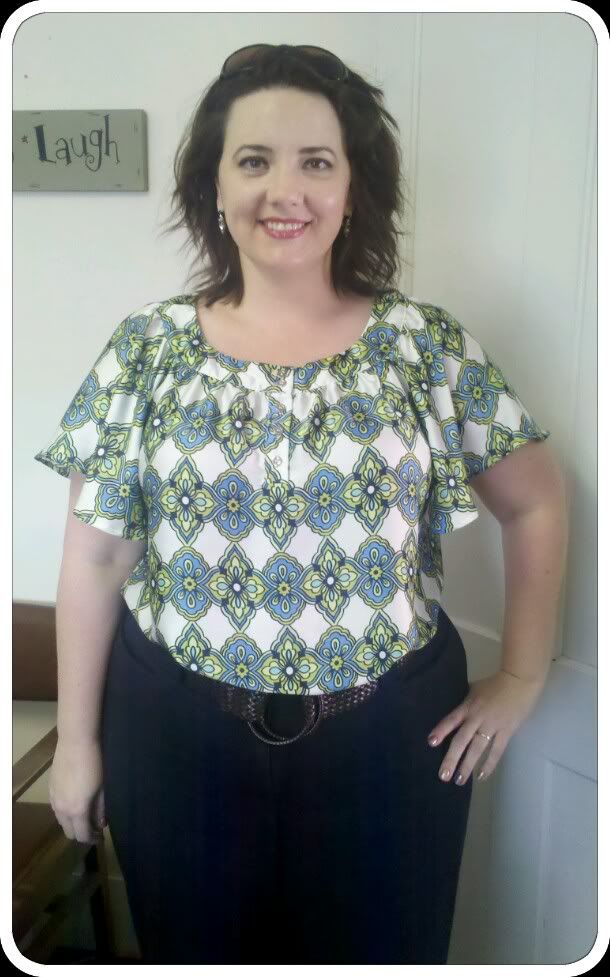 Once I tucked it in this morning, I really felt the need for a belt. Thre is the only one I thought might work:
I'm not sure how I feel about this look... it seems to over-emphasize my too-round hips. And the pant fabric showing through the giant circle kinda bugs me. Hubby says the belt doesn't match.
Just for giggles, I tried the belt over the top:
Yeah, this looks stupid. So tuck, or wear untucked like last Friday? With or without the band at the bottom?
Top: Freeda's castoff Jacklyn Smith
Pants: Lane Bryant
Earrings: Premier Designs gift from Hubby