Vulture that I am, Thursday I swooped onto the carcass of a "Main Street"-type shoe store's going-out-of-business sale. It's one of those shops that sells a lot of "old lady" shoes, but I managed to pick some nice chunks of meat from that carcass!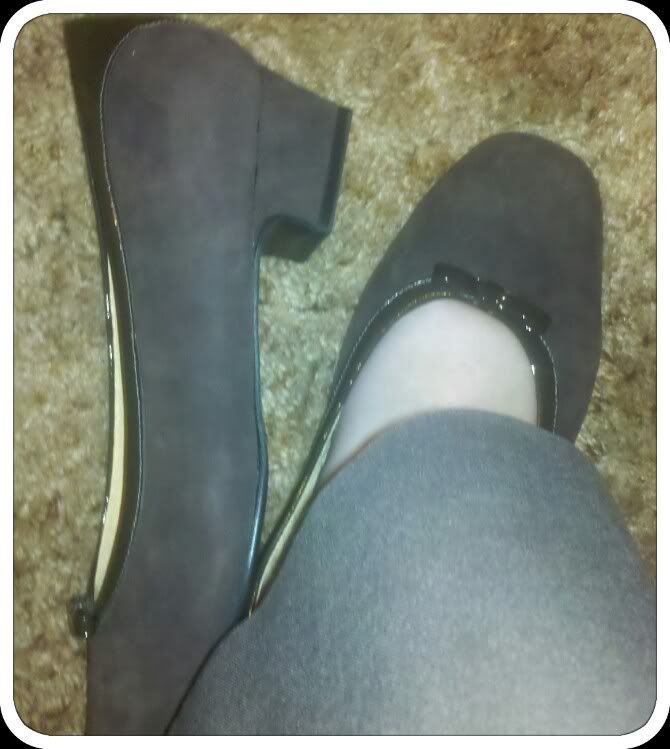 I'm looking forward to wearing these brown suede shoes... they felt lovely when I tried them on. And I fell in love with these red pumps:
The color really made these a must-own item... I saw the same style in black, and they weren't nearly so cute. Aan at 75% off, I paid less for the two pair than the original price for one!
As of today, I no longer have a handicapped parking tag for my car. Meaning I have to compete for parking with the rest of the wild kingdom. At least I graduated from the University of Competitive Parking.
The good news is that my feet are definitely getting better, so you will be able to see my largeish shoe collection soon! Eeek-excited!
I wore this: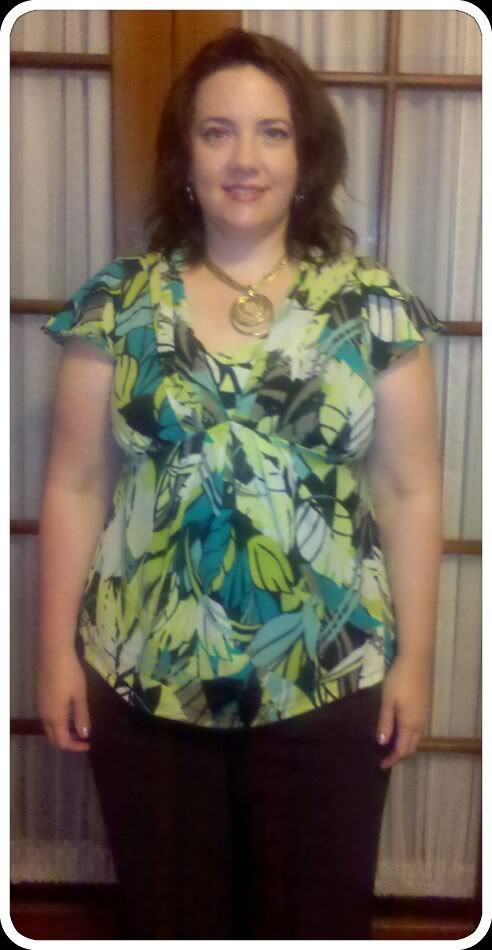 Along with my beige jacket for court. I would have had a pic with the jacket, but I was exhausted from my day out in the wild and the jacket was all the way out in the car.
Top: Alfani from Macy's
Pants: Lane Bryant
Shoes worn (not shown): Crocs
Shoes purchased: Trotters via DeGaetano's in Hornell, NY
Jewelry: gift from a friend