This whole week has been nasty, rainy, and chilly... ugh! but at least I got to break out my beautiful blue top:
I spotted a teal-ish color within the pendant, so figured the this jacket would go with it and keep me cosy warm: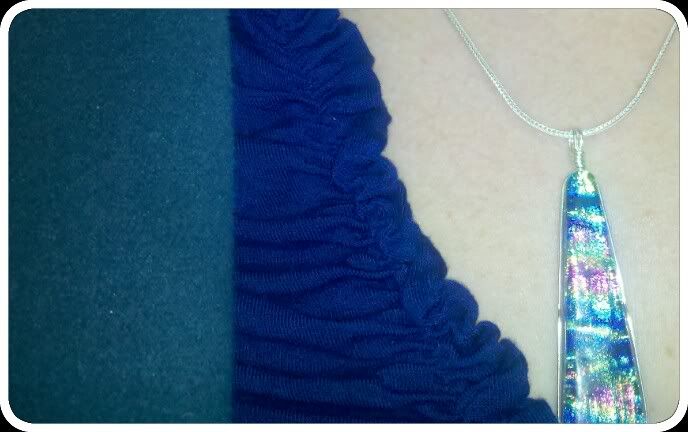 I feel a bit exposed in the top, like it goes too low. When I got dressed, it seemed to pass, but as the day wore on I just got more self-conscious. I don't want to sew it up, because it would cover the necklace and I love the combination of this top with it. I decided to experiment with another layer underneath:
I love how the necklace seems to sit a little higher... but the black is boring. I'm going to look for some gorgeous color to put in that space instead!
Broke these out for the first time in ages:
Top: via TJ Maxx
Jacket: VanHeusen outlet
Pants: Lane Bryant
Shoes: Ariat
Necklace (with earrings-not shown): gift
Shell: I forgot