A couple weeks ago, there was a Chinese auction at the county building. I made out like a bandit! I won a cute little lamp, a simple wooden jewelry box I'm planning on using for Hubby's stuff, and this: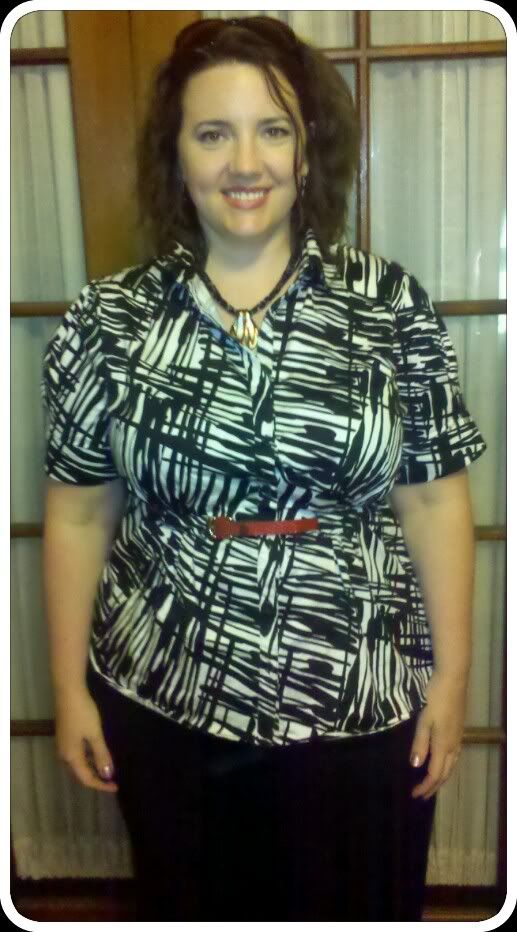 Hmmm... the necklace I won is getting a little lost in this pic. I'll try again:
It's still not showing as much of the detail as I would like... one more go:
That's as good as its going to get, I suppose. It's shineee! I wish it were a smidge shorter, but I might change the clasp to shorten it a mite. I'm liking the echo of the squiggly lines in the necklace with those in the shirt.
This type of glass pendant is really popular in this area... everyone and her sister has one. Now I finally fit in! Is that a good or bad thing?
Tossed on my reliable glass earrings to finish off the look. But with this new haircut, my daangly earrings don't show up very well anymore. Hmmmmm....
Top: via Stein Mart
Pants: Lane Bryant
Necklace: won in a drawing
Earrings: Corning Museum of Glass