This is a week of big excitement for me... no more Crocs to work, and no more of the Bass "fuglys" I've been wearing almost nonstop for well over a year! Sunday night I reorganized my shoe closet, putting the fuglys all the way to the back. Last night I organized my sock drawer, putting knee-his and trouser sox into ziplocs by color.
So Monday was 1 of real shoes (excepting my Ariats, which I broke out last week):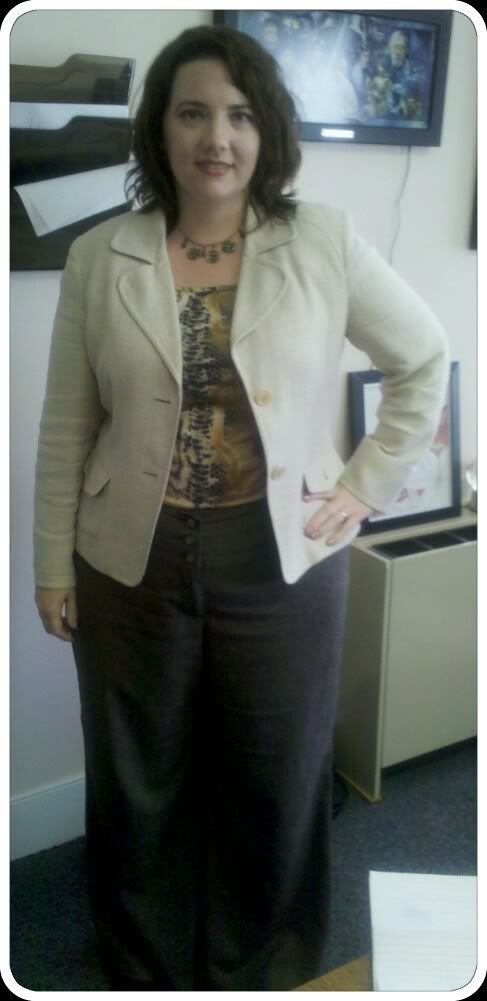 I asked Hubby to get me from head to toe... but you can't really see my cute new shoes:
I still appear to have the problem of my feet looking disproportionately small next to my big legs and hips. Other than wear unprofessionally chunky shoes... maybe clown shoes... I think I'm just going to have to ignore it. Or lose a million pounds!
Until then, I adapt. Including tucking in my snakeskin-print top because it's a bit snug, and would otherwise ride up. It borderline fits... if I put on any more weight, it would be too tight: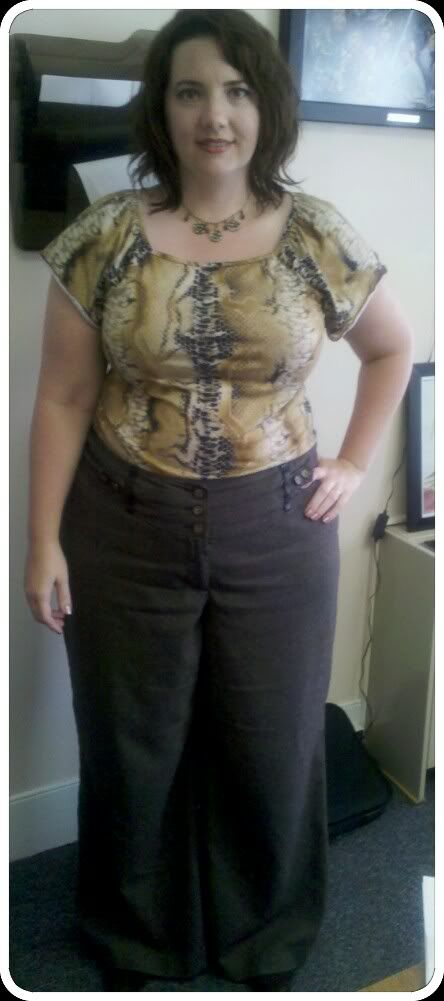 I love the print and the flutter-sleeves. I'm deciding if I like this necklace with it:
Perhaps better with the jacket than without?
I didn't wear earrings because I couldnt find any that go with it. My hair most covers my ears now, anyway....
Top: via Stein Mart
Jacket: Talbot's Petite
Pants: Lane Bryant
Shoes: Trotters via a now-defunct shoe store