Tuesday's outfit: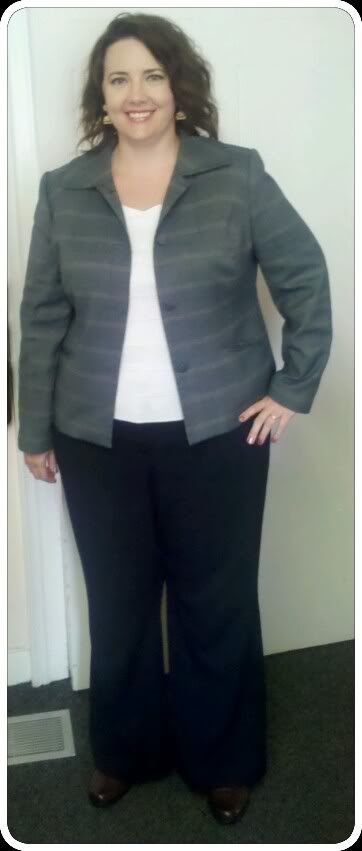 Hubby walked behind me at just the right time... his blue shirt is a bonus:
Said "borrowed finery" from India, of course:
I love them. They need to live at my house. But I will be good, and return them to their rightful owner. Soon. Ish.
I was hoping the beige threads in the jacket would "read" white to better go with my top. I suppose I was mistaken: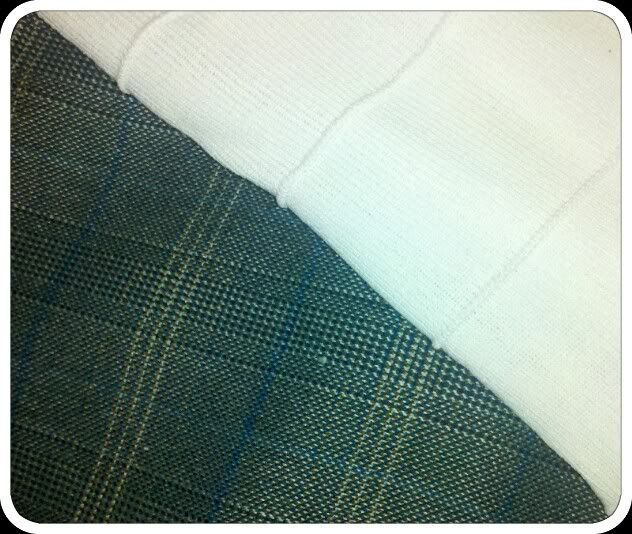 The idea was to contrast the ethnic jewelry with the preppy plaid and funky shoes... a genre-mix, as it were. Did I pull it off?
I bought these after my first foot surgery in February as a celebration, even though I knew I couldn't actually wear them until fall: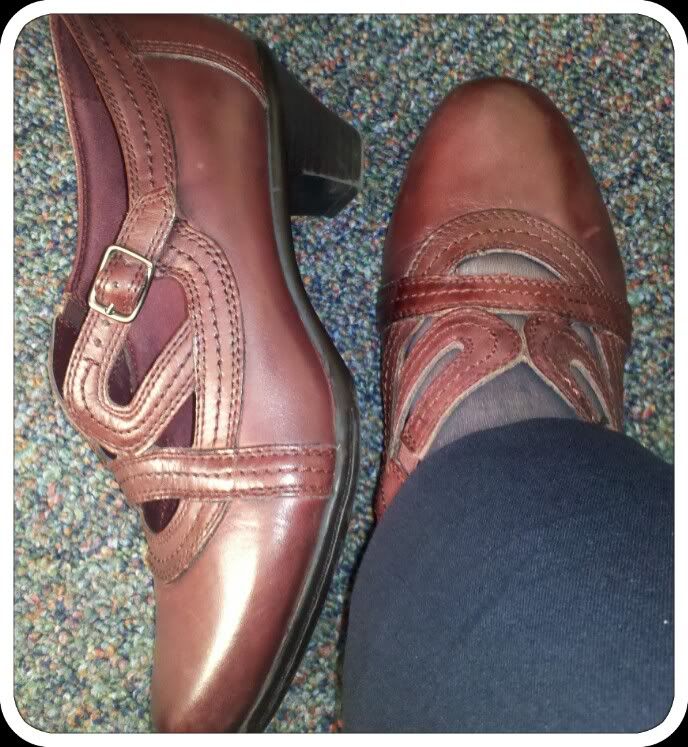 The choice was inspired by Sheila's many funky shoes, especially her extensive Fluevog collection. Mine are Bass, but I thought they were a bit more fun than the usual selection at the outlet store near me. So I snapped them up, even having no immediate use for them... contrary to the advice given on every fashion and home show ever. The advice gods must be spinning in their collective graves!
Top: Cable & Gauge via Stein Mart
Jacket: Amanda Smith via consignment shop
Pants: Lane Bryant
Shoes: Bass
Earrings: borrowed from a friend