I upgraded to a Droid 3! Which has a better camera (8 megapixels vs 5). But it's taken me a few days to figure it out enough to resume my blogging.
Thursday's outfit: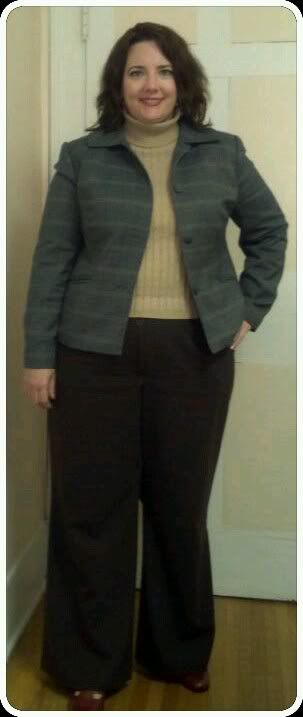 I pulled out my cute little bracelet, not that it showed very much with the sweater (pic with different outfit):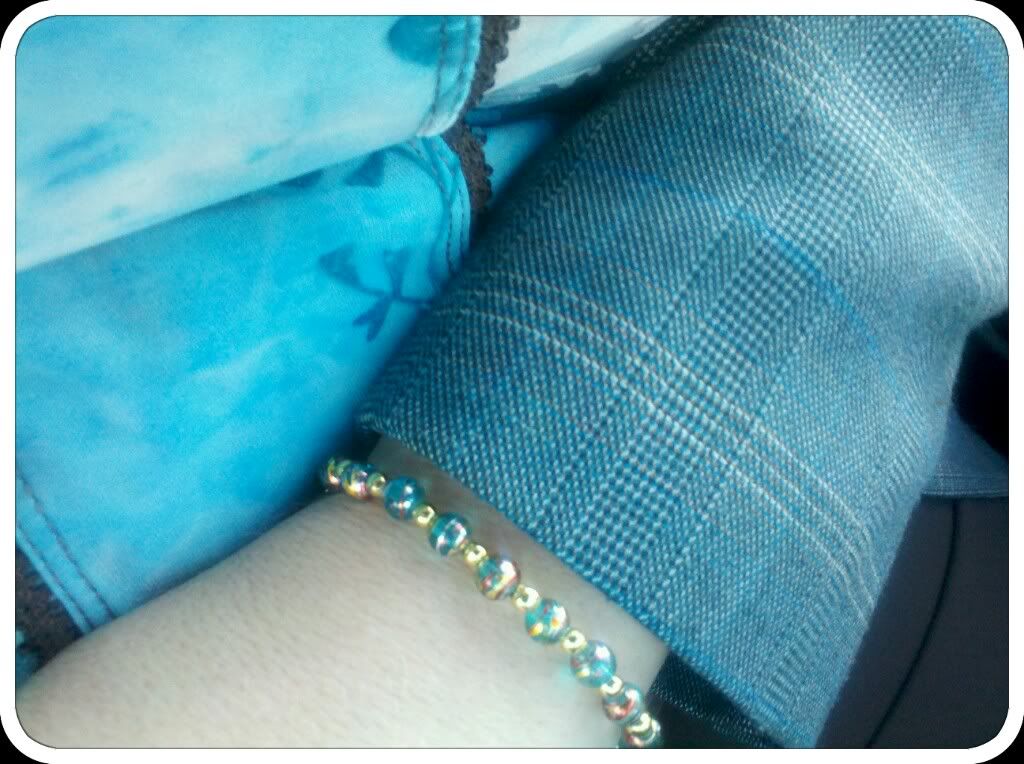 It doesn't really go with the earrings, though:

And I broke out my new red shoes:
They're a little on the toecruncher side- maybe they just need breaking in?
Jacket: Amanda Smith via consignment shop
Sweater: VanHeusen outlet
Pants: Lane Bryant
Earrings: art fair in Kalamazooo, MI
Bracelet: fundraiser for the American Cancer society
Shoes: Trotters via a now-defunct shoe store