Is actually Friday's outfit:
I'm posting it on Visible Monday... check the badge to the right! The photos aren't so fab, but I felt really pulled-together in this. I've had the scarf for ages... and only now have something that goes with it:
Earrings of serendipity- those odd little ones that work with more ensembles than I ever thought they would: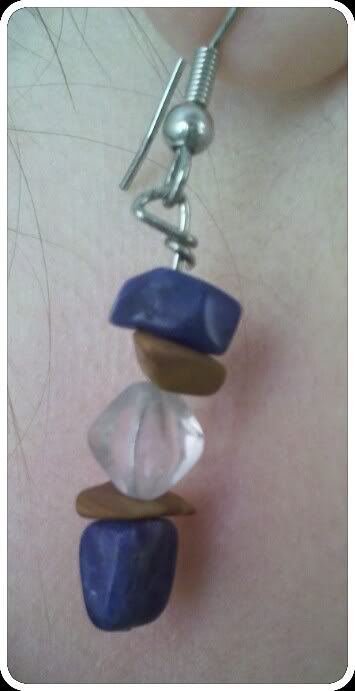 These shoes do not match the jacket- they're more orange-red while the jacket is a truer red with a tiny touch of blue, but I hoped they were far enough apart for it not to matter: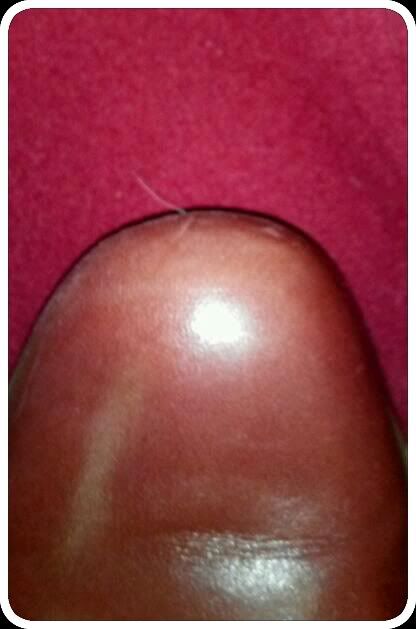 Hmm... maybe not the best idea... I'm thinking the red jacket may have been overkill, but I had court Friday so I had to wear one: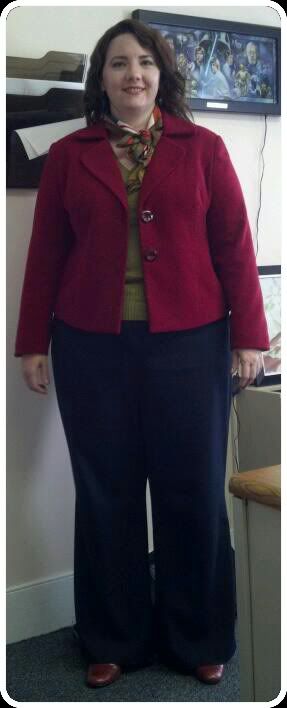 I broke down after work and took the shoes to the shoe-repair place at the mall for stretching.
Sweater: Freeda's castoff Apt. 9 (Kohls?)
Jacket: VanHeusen outlet
Earrings: made by Baby Sis
Scarf: I think I got it at a yard sale... must have been ten years ago
Pants: Lane Bryant
Shoes: Trotters