... even though it delays my posting of my "new" sweaters courtesy of Freeda's purge pile. I'm sure you will see them soon enough!
Instead, I decided to try a new combo of older pieces: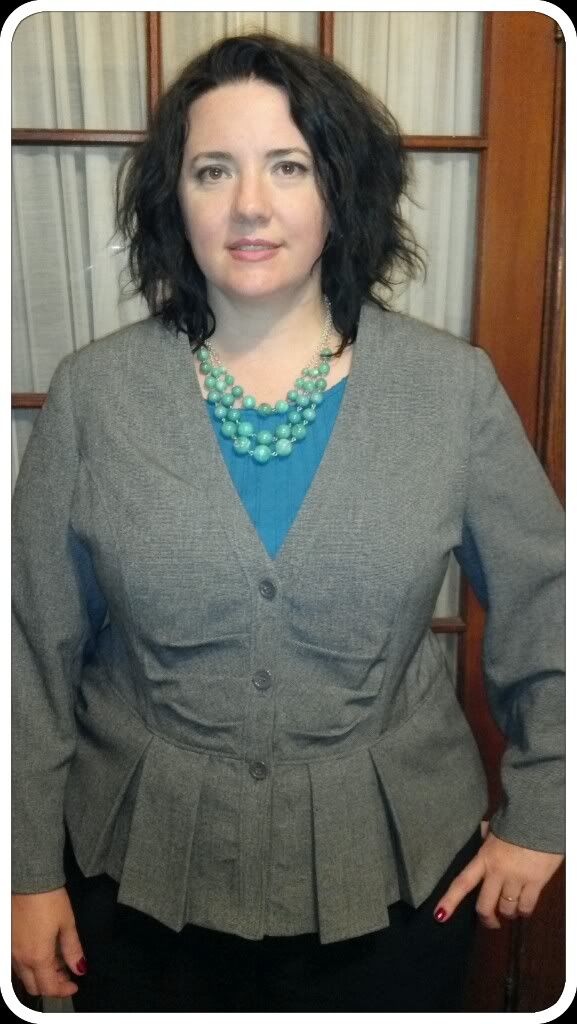 The jacket "reads" gray at a distance, but is actually black-and-white tight weave. Last time I wore it, it was hanging off me. But numerous McDonald's hot caramel sundaes later: it fits again!
I'm experimenting with the peplum, pinning it down because it sticks out funny. See before: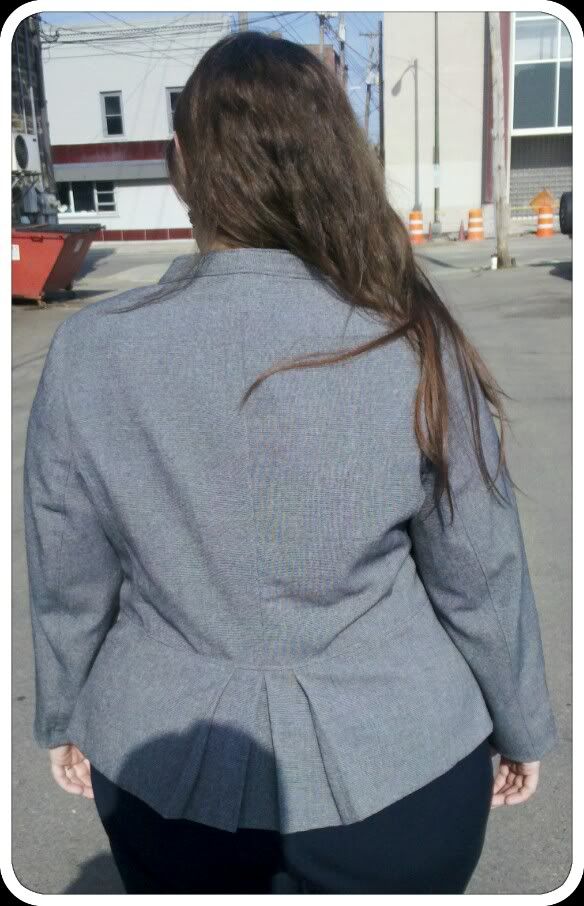 So, should I sew it down? [Edited to add: I accidently deleted the photo showing the peplum pleats pinned down, but I've decided to give up on the jacket and donate it... so I'm not going to bother with a new photo]
Basic earrings, but new, at least: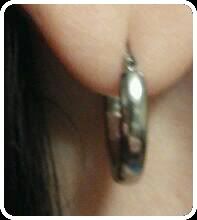 I know I wear these a ton, but they are soooo comfy: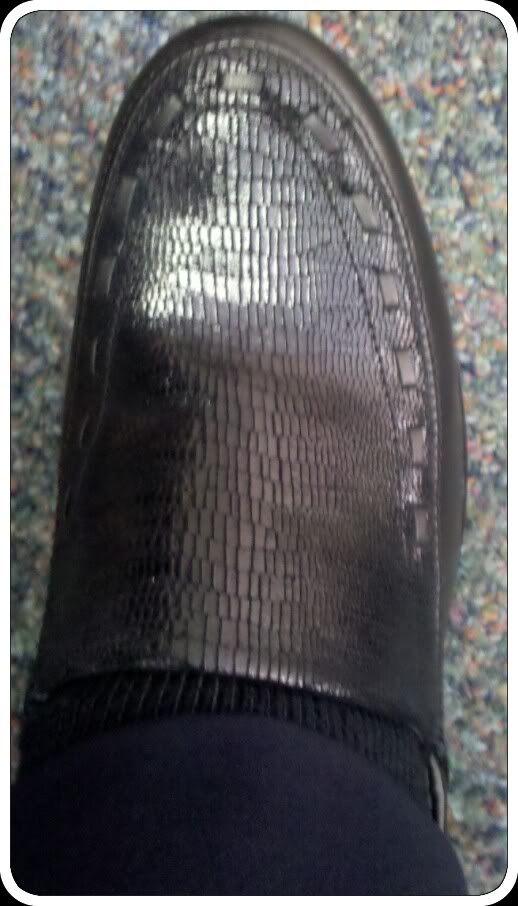 Jacket: Worthington from JC Penney
Top: Lane Bryant
Pants: Lane Bryant
Necklace: Fashion Bug
Earrings: Lia Sophia
Shoes: Ariat via Sole Solutions in Spokane, WA