... who hasn't been blogging due to numerous laziness factors: 1. I put off mending until I was down to two pair of wearable work pants, 2. I've been sucked into streaming Netflix, 3. (I've been trying to scrub the extra dye out of my hair... the last coloring went a bit too dark.
So the mending is done, and the haircolor isn't quite as scary, so back to the posting: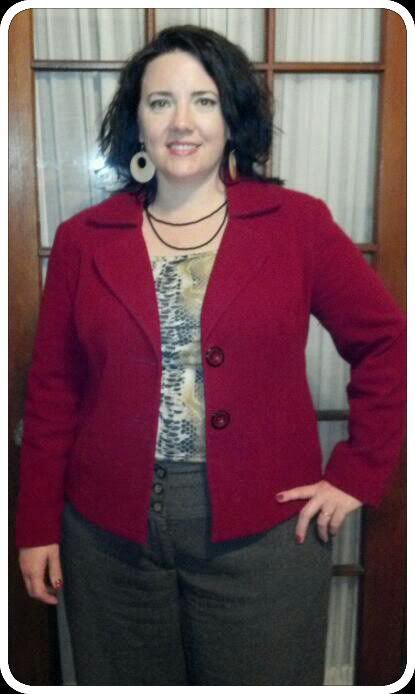 The top is still a bit tight, but it looks okay under a jacket:
I got these for $2 on clearance, but I'm not sure they aren't a bit "much" for me... your vote?
And shoes, so I don't get banned from public buildings: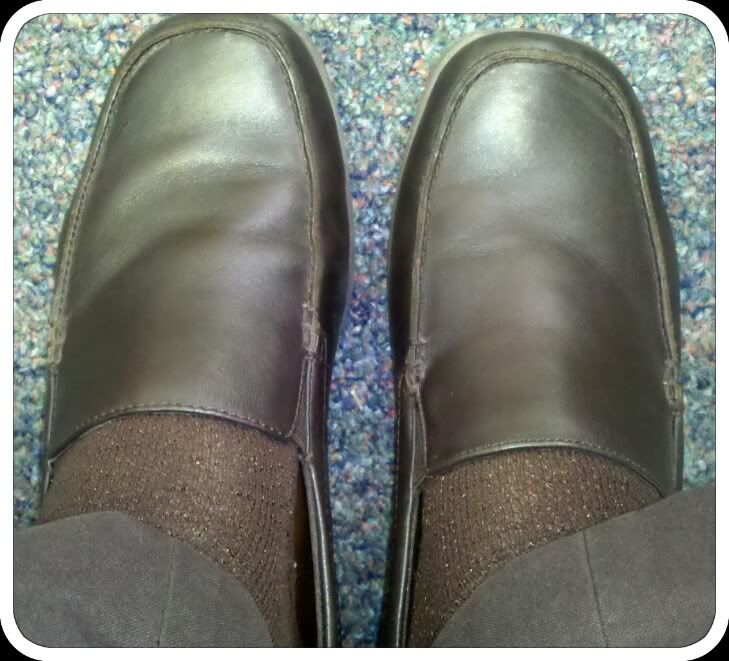 Top: via Stein Mart
Jacket: VanHuesen outlet
Pants: Lane Bryant
Shoes: Bass
Earrings: via BonTon
Necklace: gift from an ex