…in this outfit is that the pants are too short for these shoes, giving me "government-worker floodwater pants":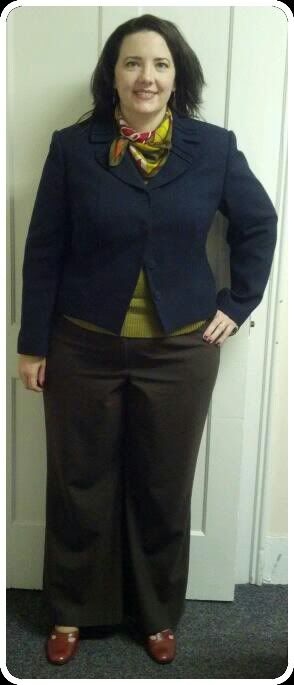 Other than that, I think it's pretty decent. Remind me of my new mantra: "only buy 'tall' pants, and get then taken up". Average length is always a little too short!
I think I've had the scarf about ten years, and only recently started wearing it:
I tried tying it differently because it was chilly out, the sweater is a v-neck, and I wanted coverage: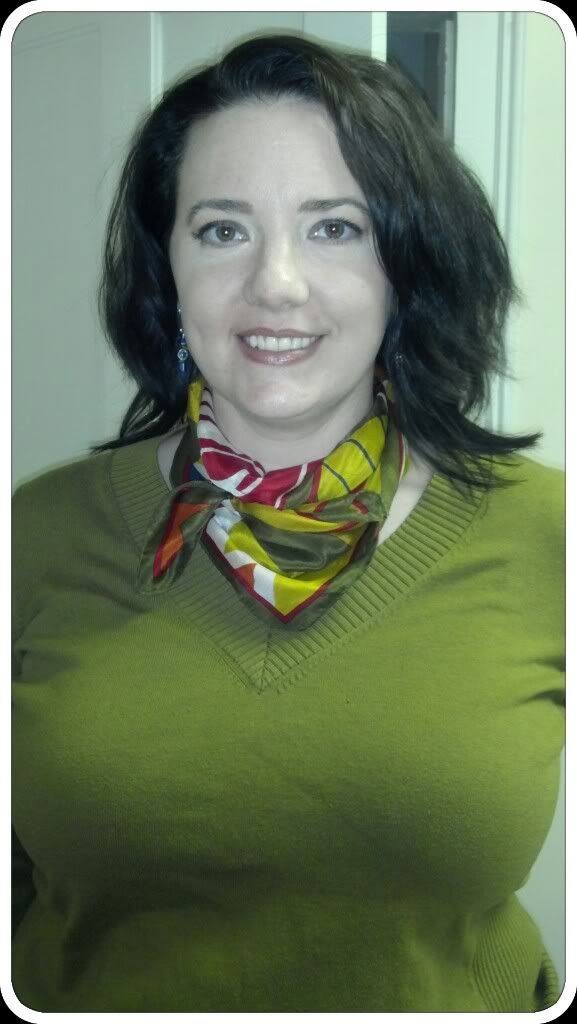 The earrings don't go with much, but when they do- perfect: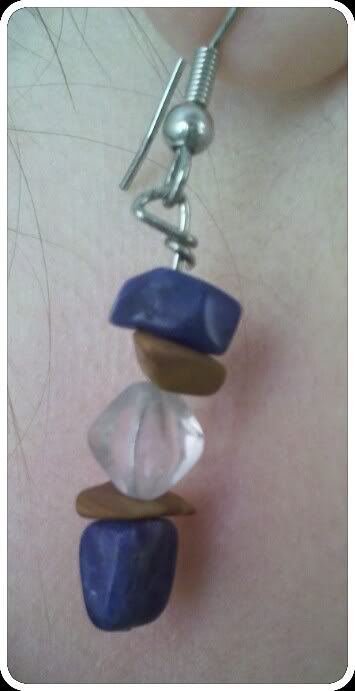 I just love these newer shoes, and look for any excuse to wear them:
Sweater: Apt 9 via Freeda's purge pile
Scarf: garage sale?
Jacket: via consignment shop
Pants: Lane Bryant
Shoes: Trotters
Earrings: made by Baby Sis