I'm participating in a "Neutrals Week" challenge, but since I'm having a devil of a time grabbing Megan Mae's badge, here's the
link.
Today was easy-peasy… Black: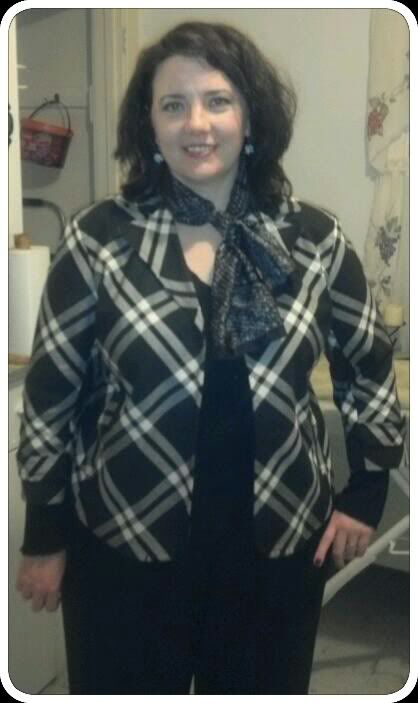 The wires on these earring are tarnished, and could use replacing. But the earrings themselves were so cheap… is it even worth bothering with?:
But I love any excuse to wear my Rosetta Stone scarf:
Tuesday and Thursday look like the big challenges. I will definitely need to preplan those outfits!
Jacket: Talbots
Top: via Pip's in Corning, NY
Earrings: via consignment shop
Scarf: British Museum, London, UK
Pants: Lane Bryant
Shoes: Ariat via Sole Solutions in Spokane, WA