The thing with dealing with my straight-to-curly-to-going-straight-again hair is it's terribly entertaining at times. Sometimes it's a bit
cocker spaniel
; today I'm thinking more of an Old English Sheepdog:
Via Google Images
I'm not as cute as the puppy, but I turned out OK:
I'm not sure if I like such a light sock between dark pants and dark shoes, though....
Tres jolie! Another find from France: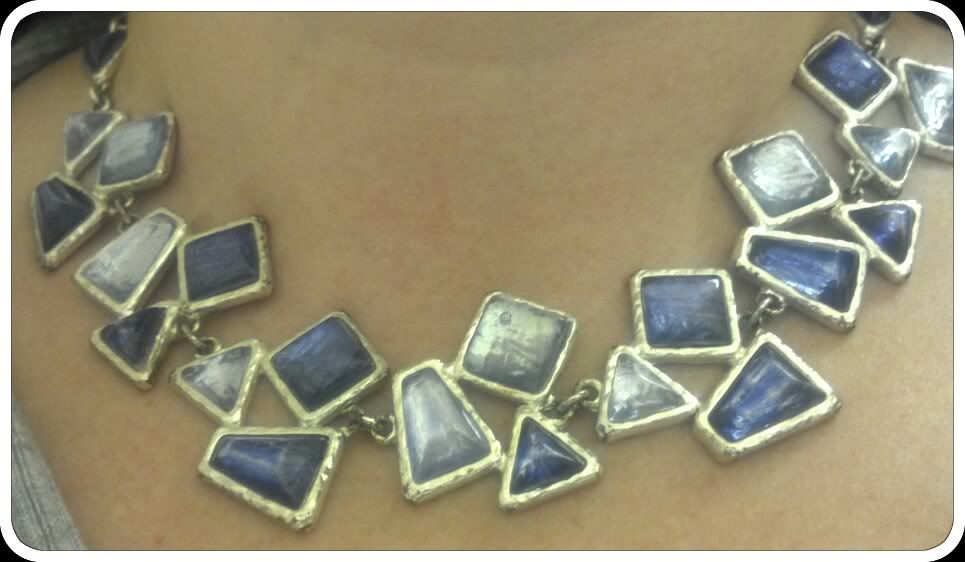 I was walking to dinner in Bayeux, saw this in a closed shop window... and made dang sure to get back to that shop the next day! It was expensive for costume jewelry, but so pretty that I bit the bullet. The pizza in France is awful anyway, so I saved on that... sure... that's the ticket!
Another pair of socks I bought a zillion years ago, not in France, that I keep because they look cool showing through shoes: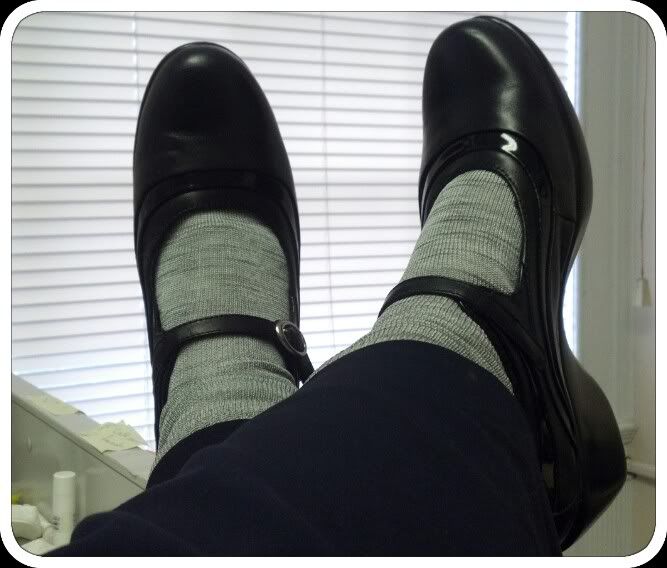 Junior League meeting tonight, so no exercise. Yesterday, I could have gone to the gym, but I was tired and my electric toothbrush went berserk so I had to exchange it. If I had more energy, I would have done that after the gym.... No contributions to the
Skinny Clothes Fund
this week so far!
Sweater: Tribal via Pip's in Corning, NY
Earrings: Lia Sophia basic silver-colored hoops. Don't feel like digging through Photobucket for that pic today.
Necklace: random store in Bayeux, France
Pants: Lane Bryant
Shoes: Ariat via Sole Solutions in Spokane, WA