We
read
: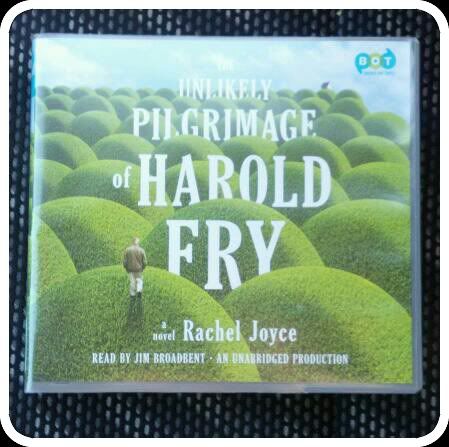 I managed to get the library's CD copy, so I could listen as I drive. I almost feel like I live in my car, and the radio where I live and drive to is horrid. So I've given it up, and almost always have an audio book going while I drive.
I won't give the plot away, the link I put above leads to Amazon if you want more detail. I will only say that you get the "twists" toward the end. One of the commenters on Amazon said it tends to plod in places, and I can't disagree. But I rather see that it winds side-to-side and on an indirect path, much like a snake navigating its way across England.
But since I was listening only when in the car, that effect may have been broken up for me. I tend to prefer a "faster clip" in books I'm "sight"-reading, but I have more patience for a wandering narrative when "audio"-reading. It's read by the man who played Bridget Jones' dad, and he has a very pleasant narrative style, perfect for the mental meanderings that make up this tale.
Now for the part that matters: what I wore for Parole Revocation hearings, office appointments and various office-stuff, then book club:
I DID actually iron the shirt this morning, not that anyone could tell *sigh*
Isn't this necklace insane? I'm calling it "the Medusa", it makes me feel slightly evil.... I saw it at a shop in Queens, left the shop and thought about it... then went back to the shop and agonized a little more. I even SMS'd a pic to Freeda for some input. Her advice? Wear it with a collared shirt to tone it down. What Freeda saw: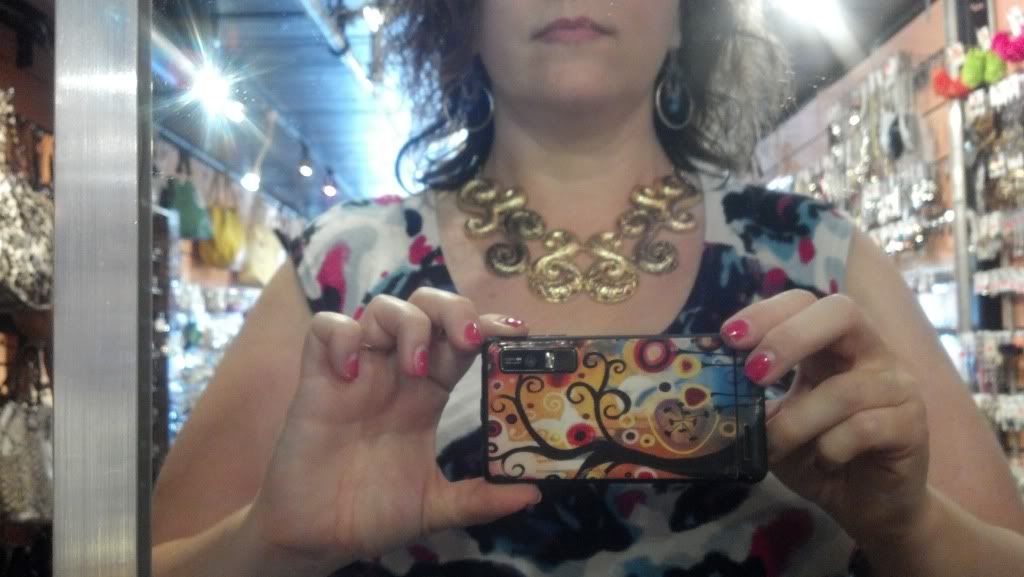 Wow, was my gel manicure overgrown... I redid it as soon as I got home from that trip.
The Medusa in all her glory:
What I'm surprised about is my failure to pick up that two serpent-like scrolls have an "antiqued" finish, but the others are shiny. Should I antique the whole thing, or leave it as is?
Are these snake eggs?
Freeda reminded me that if I purchased the necklace, the worst case scenario is that I would give it to her... an evil plot at work? Like I'm not the beneficiary of her purges... a good quarter of my tops are from her purge piles!
The purple flats like there are the wrong shade to look good with this shirt, so I went with the pink ones instead: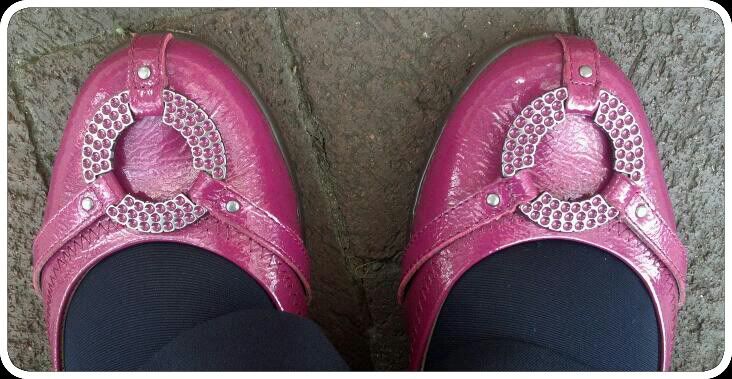 No exercise, except for my jaw muscles from all the chatting at book club. And from swallowing some delicious pumpkin cake almost whole!
I'm going to be super-busy over the next few days, but I'm hoping to find time to post. A two-day conference, then an overnight trip to visit friends. Yikes... I still need to go pack!
Shirt: VanHeusen outlet
Pants: Lane Bryant
Jewelry: via Peony Fashions in Forest Hills, NY
Shoes: Aerosoles