Hubby and I are at a two-day conference held on a university campus. Is it just me, or has the grafitti seriously upgraded since my college days (the 90's)? Perhaps Postsecret is responsible?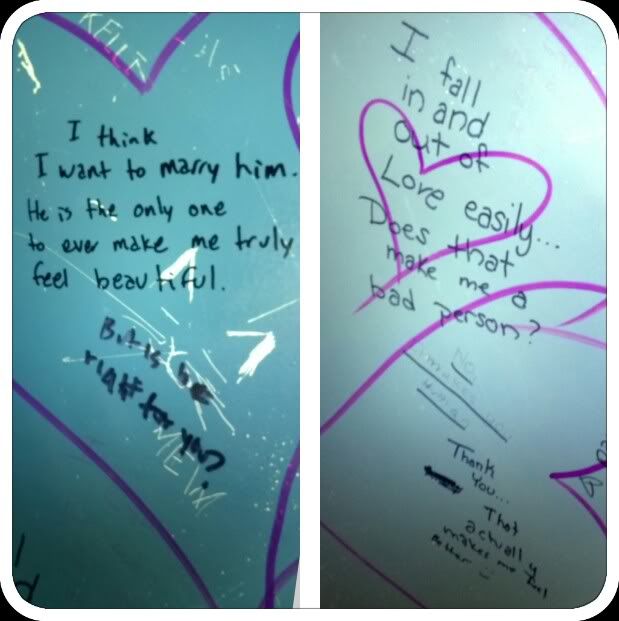 Hubby was too shy to take my blog pic where anyone else from the CLE might see us, so he shot this masterpiece after we left:
I do so love this Swarovski crystal bracelet:
I have GOT to take a better pic of these earrings, and stop reusing this blurry, yellowy thing:
Not only did I get zero exercise, except the extended walk to and from the parking lot… but I eat my way through these things, or else I risk a sugar crash when I really need to sit still and pay attention for six hours or so. Miss Piggy in the hizzouse!
Note to self: NEVER wear these shoes when there is any risk of actually walking. I might as well be barefoot, for all the support these have. *sigh*
Sweater: VanHeusen outlet
Bracelet: made by my friend, Lovely
Pants: Lane Bryant
Shoes: via Freeda's purge pile
Earrings: via M-I-L's purge
Shoes: via Freeda's purge pile