I really liked this mural in a restaurant we stopped in while on the road, and asked Hubby to do my blog shot with it as background. Have I mentioned that Hubby is legally blind? His photography skills are often subpar:
Not "free dog" blind. Just "can't get a driver's license but apparently sees well enough to criticize my driving" blind…
BTW… the shirt from today is actually the one in this shot from a couple weeks ago, worn backwards. I was feeling a bit too chilly and exposed this morning in the CLE. AND I was sitting right next to my boss! Soooo I ducked into the ladies' room to switch it around.
And read the grafitti:
Unfortunately, the photo of my favorite one didn't turn out. Boo.
Once again, I'm the beneficiary of Freeda's shopping… she had me try on this amazing necklace, which I was admiring while I was at her place. She put it on me, then decided it suits me better: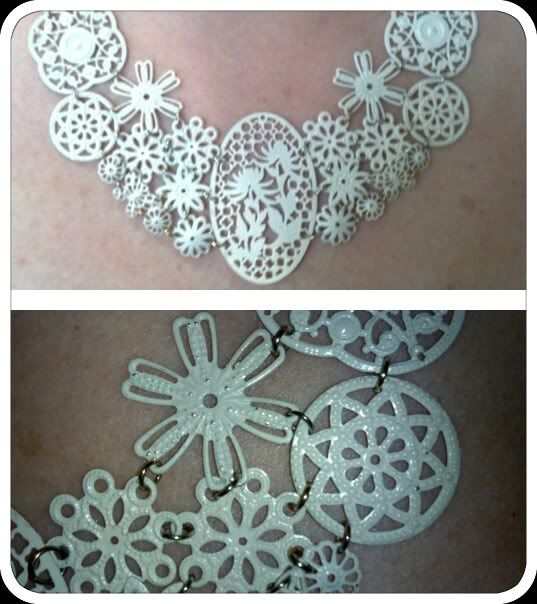 The shoes don't exactly match the top, but they are far away from it, and it's close enough: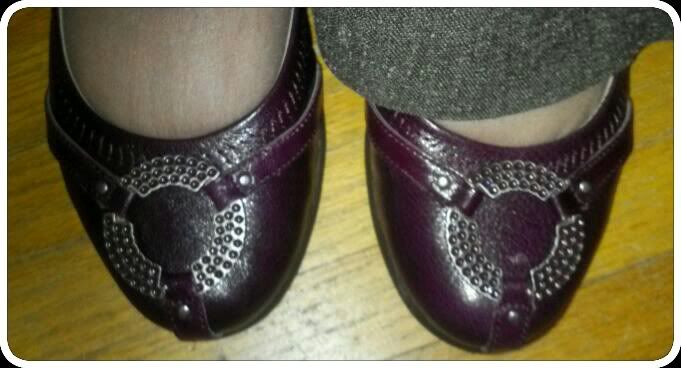 Since I'm spending the bulk of my weekend in the two-day conference/CLE or in the car, I'm officially living like veal. *sigh*
Top: via Freeda's purge pile
Sweater: IMAN from HSN gift from Freeda
Pants: Lane Bryant
Earrings: via Gold Mine in Bath, NY (plain hoops- not shown)
Necklace: Freeda said she got it at a hijab shop in Dearborn, MI
Shoes: Aerosoles