I will exercise next week… I promise:
Hyuk…hyuk… We just did a little Halloween shopping when we were in Allentown visiting a friend. This will be the first year I have EVER worn a store-bought costume. Wow.
Somehow, I always feel like this top looks better IRL than in photos. Or am I kidding myself?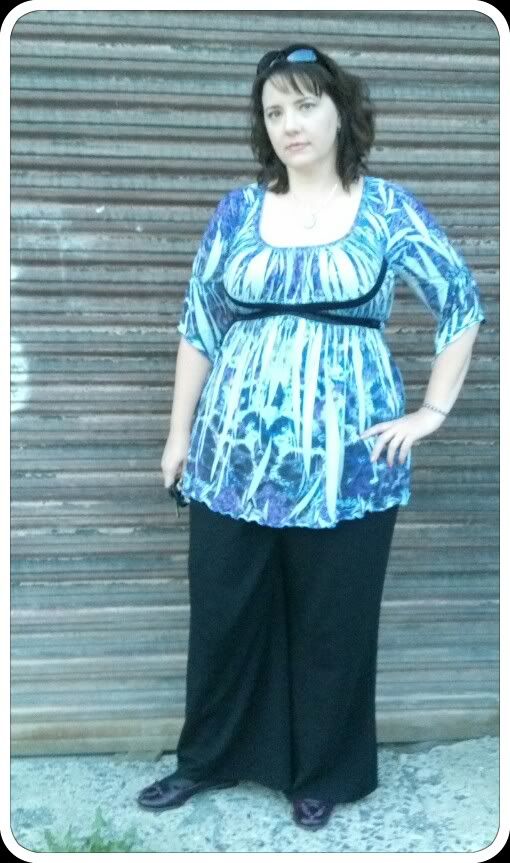 This pic was supposed to look "pensive", not "PO'd". Oh well....
I FINALLY got a clearer photo of my Russian pendant, its so delicate and pretty that its tough to get a pic doing it justice. Even this one really doesn't accomplish that task:
Aaaand I wore the purple flats again: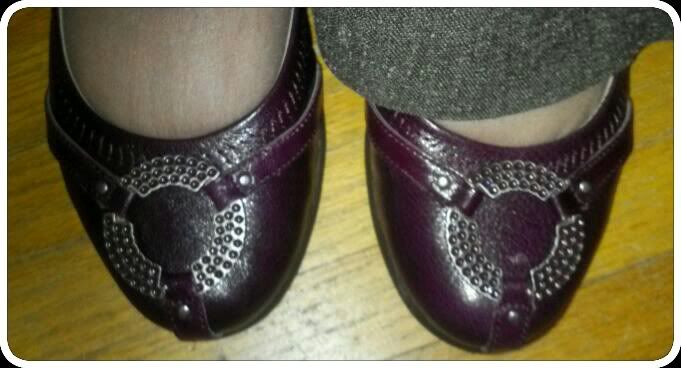 I have doing little but driving, sitting, and eating junk all weekend. The last couple weeks or so have been pretty bad. Travelling wreaks havoc on any health goals… Ugh. Tomorrow I have to choose between lifting and yoga… I think it's going to be lifting, before I lose more strength than I already have. *sigh*
Top: via Stein Mart
Pants: Lane Bryant
Shoes: Aerosoles
Necklace: gift