I often say that when headed back to my office… no idea where I got that one from… I was particularly feeling that after my 3-day weekend, spent driving to and from the Mitten, with two days to hang out with my family. Anyway, here's how I started for Tuesday: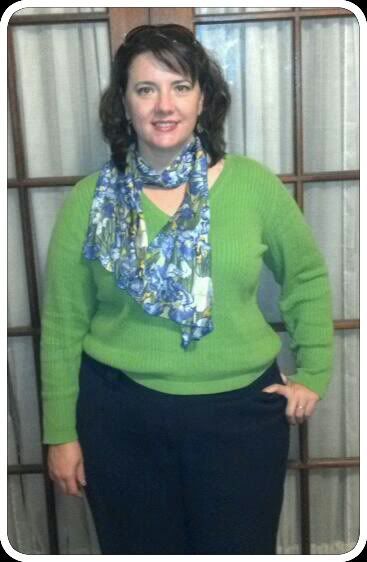 I had court appearances yesterday, so I had my white linen jacket on… looking all sharp… Then I had a Faygo Rock-and-Rye (that I brought back from the Mitten) spray ALL OVER my jacket.
So I substituted this thing last-second: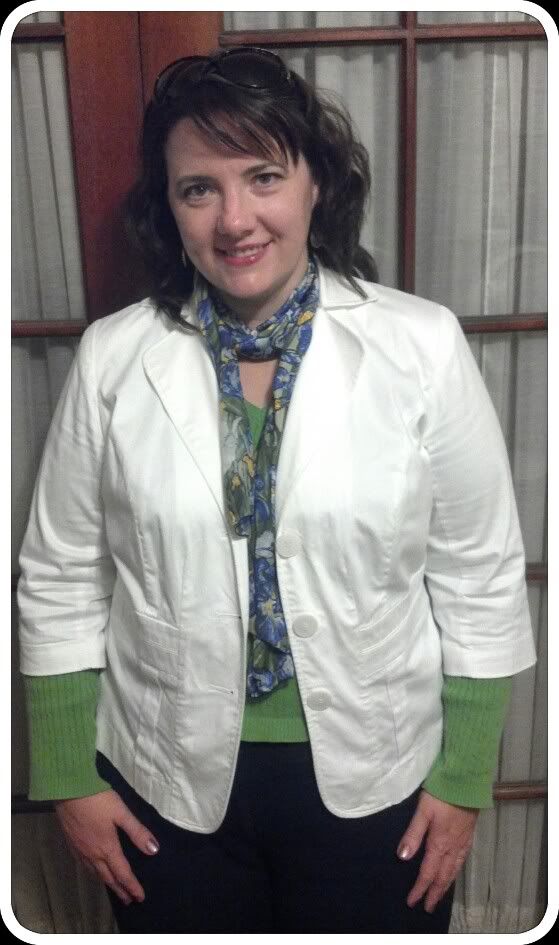 Q'uelle Horreur! I honestly don't know why I haven't either dyed or donated this jacket. I never wear it, I hate that fabric… it's so "lab coat". On the other hand, j'adore this scarf:
I love the field of flowers… and a few colored pebbles to continue a stylized nature theme: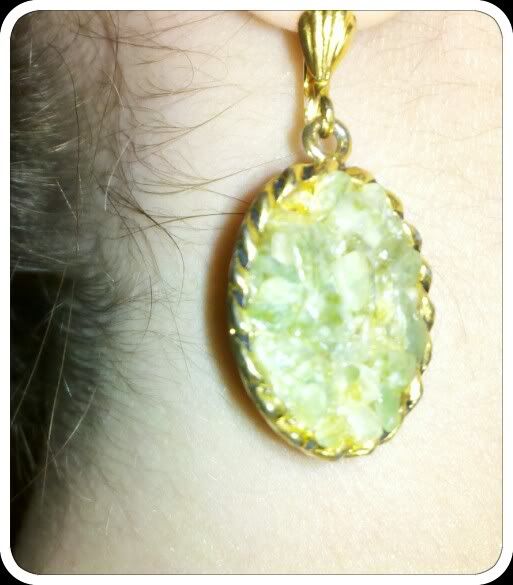 And of course… none of my fun new shoes go with this outfit, so I broke out old reliable: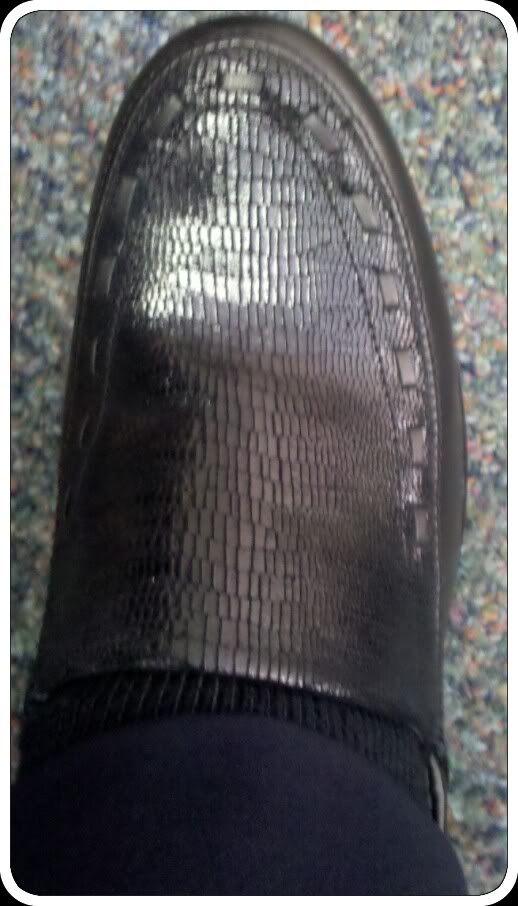 Hmmm… am I subject to a flight of fancy, or does the pattern on the shoes vaguely resemble a brick walking path… like the kind in parks or gardens?
Been travelling, and wiped out… so exercise has been nonexistent. *sigh* And as soon as I get pics from Freeda, I will do my Mitten-visit post.
Sweater: St. John's Bay via consignment shop
Jacket: Lane Bryant
Scarf: either the Louvre or Musee Rodin in Paris (France… not Texas)
Pants: Lane Bryant. Not in France. I'm told that French women don't get fat.
Shoes: Ariat via Sole Solutions in Spokane, WA
Earrings: gift from a friend