I was up all night Wednesday (not getting into it), so I dragged myself to City Court first thing in the morning after grabbing the previous day's "clean enough" pants. Broke down and grabbed a shirt from the pile... I'm not up to my challenge to not raid Mount Laundry.
I called in "dead" to work for the rest of the day. And decided to ditch Zumba class :( At least the bulk of Friday's outfit has been pre-selected! And is comfortable for the loooong drive to the Mitten that a started right after work: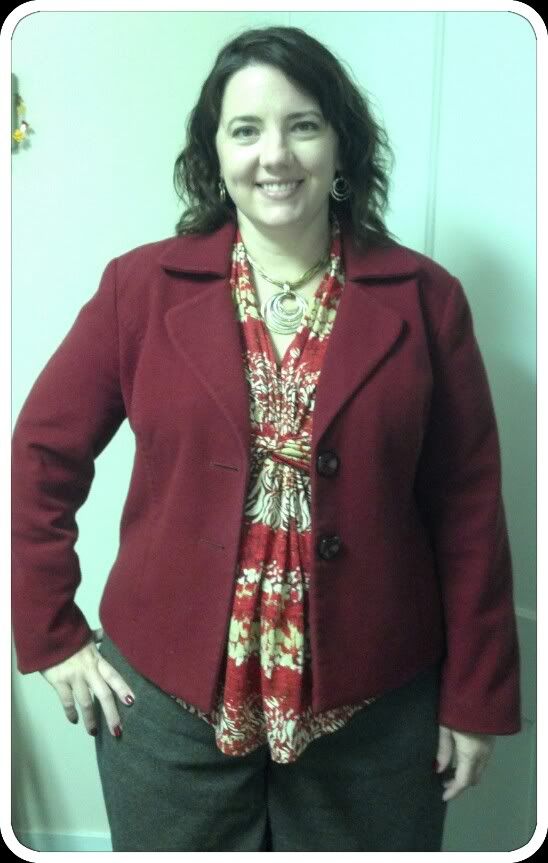 I'm trying to decide if these go together:
I've decided, after some
debate
, to get the top shortened a bit in front. It will still dip down, but the weird little tan bit in the very front just bugs me (pic not from today-but recent):
Although these are comfy, I switch to my fugly Crocs for the actual drive: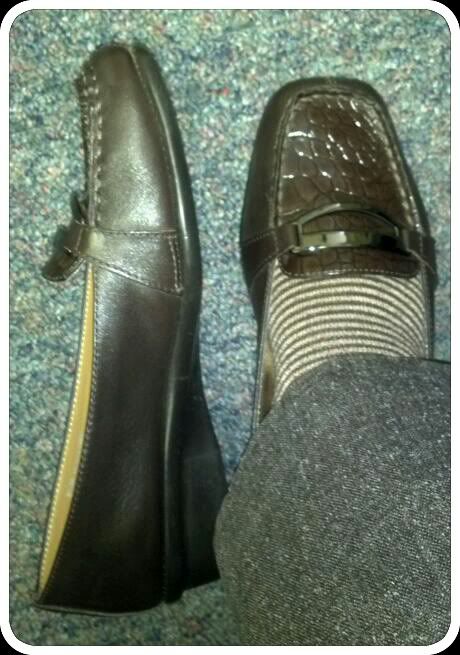 The jewelry can stay on though: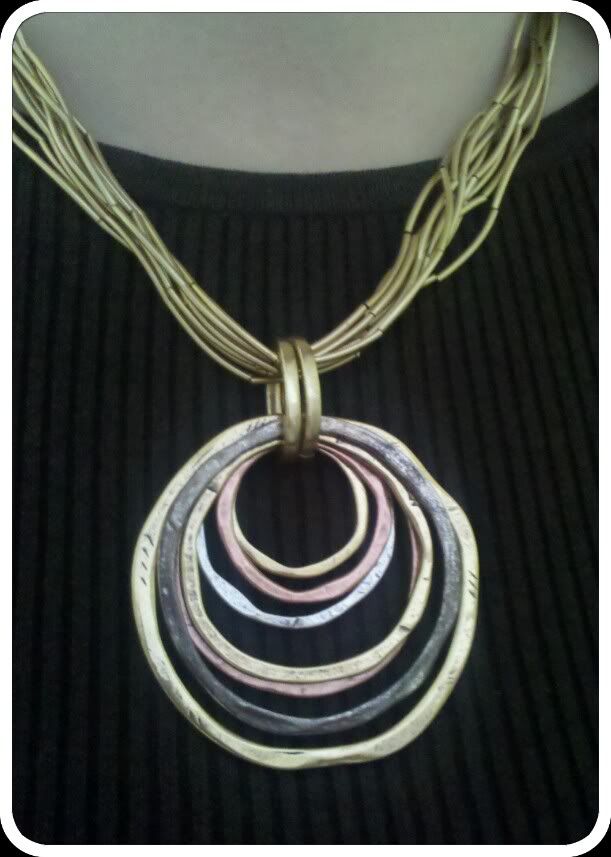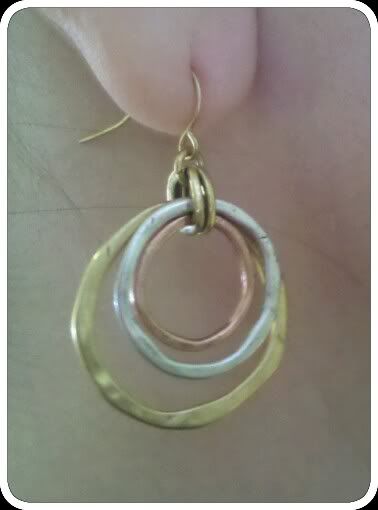 I expect to get some pics with
Freeda
and Baby Sis soon, since we are all supposed to go out together this weekend. Guess I should pack my skates, just in case... since Freeda seem to have started skating too!
Top: via Stein Mart
Jacket: Van Heusen outlet
Jewelry: gift from a friend
Pants: Lane Bryant
Shoes: Aerosoles