I keep trying to find ways to winterize this top, because I really like the print and colors (old photo):

The results of my attempts have been
laughable
, to say the least! But I finally have this sweater in the correct size, and figured I would retry
that experiment
today: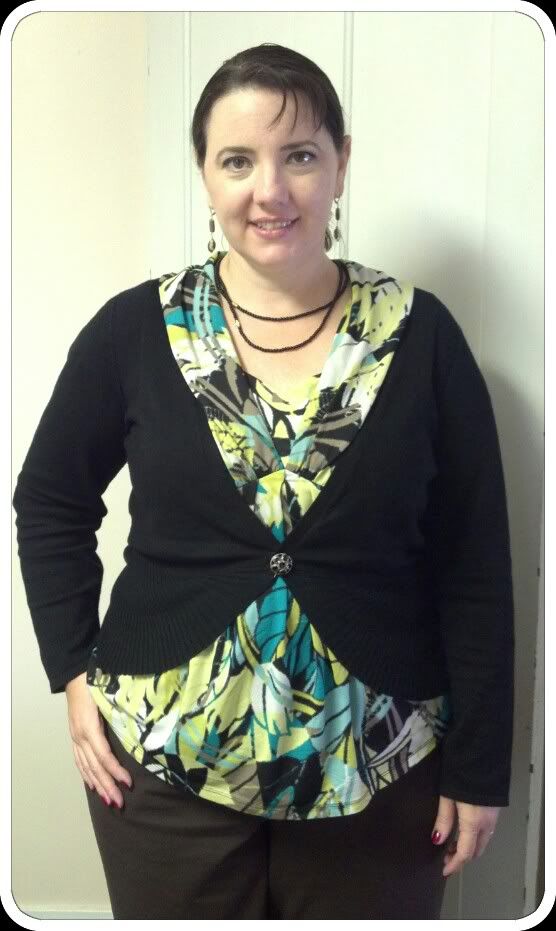 Yeah... I'm not thinking this is as good in real life as it was in my obviously deluded mind.... I kept thinking that I might get too hot later in the day, so I should accessorize more toward the brown pants than the black sweater. I was mistaken, so the combination of these earrings to accessorize was not optimal:

At least I picked the correct hair flower, unlike on Saturday: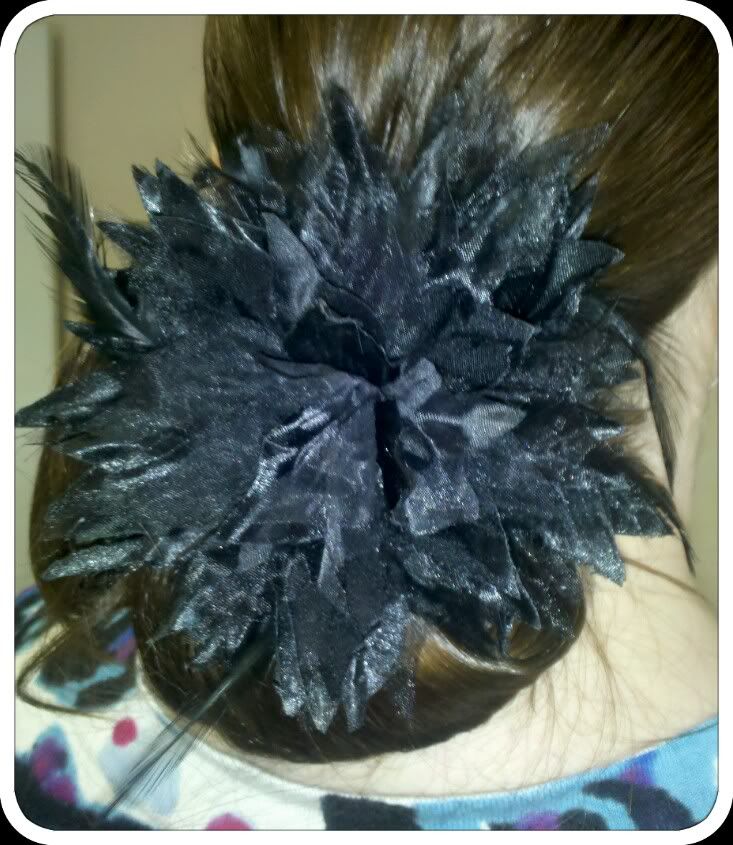 It's final... there is no conceivable way to winterize this top. If I am misapprehending the situation: please advise. I really need to switch out my closet for the change of seasons. And deal with the giant pile of clean laundry on my living room floor....
Top: INC from Macy's
Sweater: IMAN from HSN gift from Freeda
Earrings: via art fair in Kalamazoo, MI
Hair Flower: via Maurice's
Pants: Lane Bryant
Shoes (not shown): my
new brown Aerosoles