I love the way olive and red look together, but the combination does bring to mind Red Army, Che Guevara, and the PRC Army. Which led to the morning musing of whether I would even be considered "proletarian"…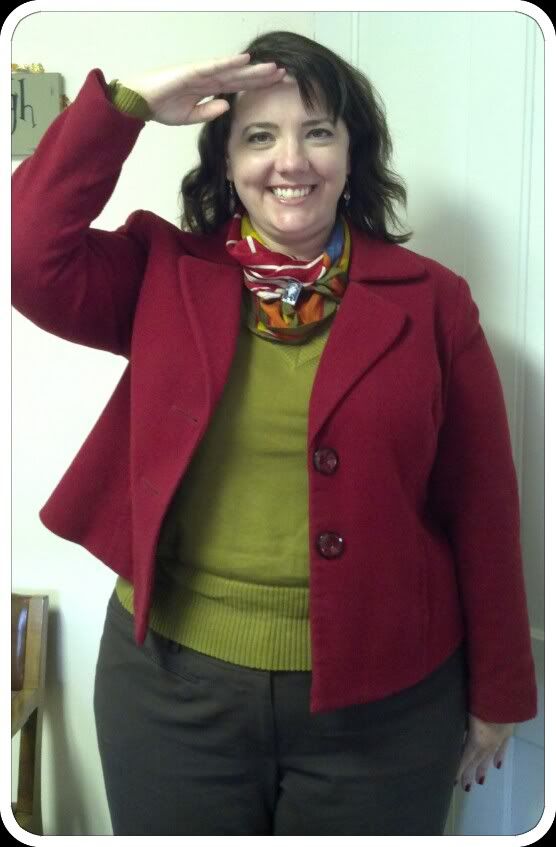 On the one hand: I'm part of the "professional" class, given my training and occupation. I have very bourgeoisie tastes in art, literature, music, etc. I'm hardly a "peasant".
On the other hand: I must work to earn my living- there is no family or investment income for me to live on, or even to supplement my employment income. And I could have bought a nice house for less than I owe in student loans! I have no social connections to ease my career path.
Hmmm… guess I've been out of university too danged long to attempt this
analysis
! Perhaps I will just show the pretties: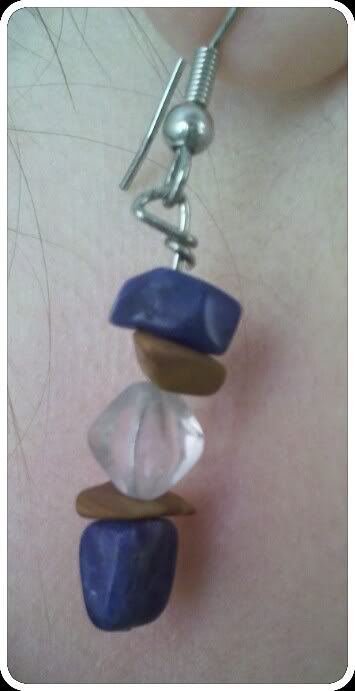 Here's how the sweater looks without the jacket:
It was chilly walking to lunch today, I was glad I had the scarf to cover the exposed skin from the V-neck.
My shoes don't look militaryish, though: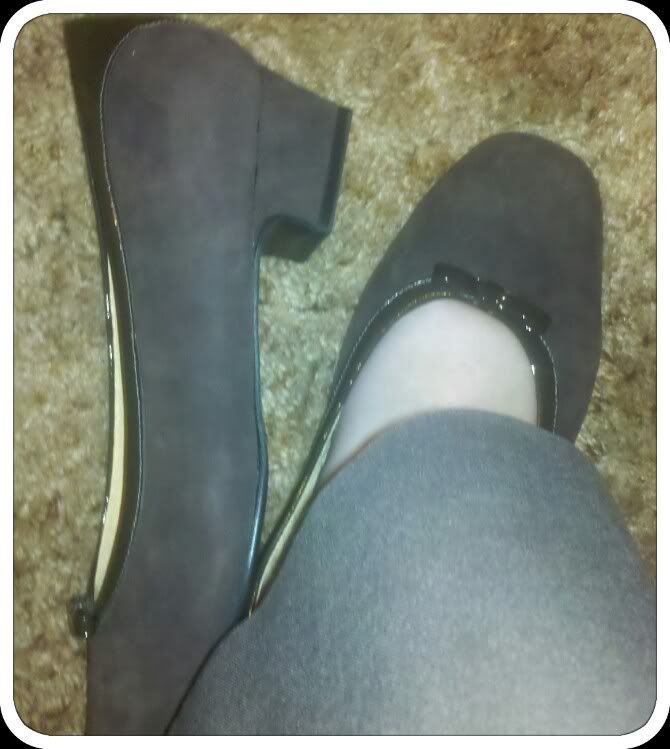 I wore new brown trouser socks (not shown) that I picked up at Ashley Stewart in Rochester when I was there on Saturday. They barely slid down my legs! I've been having a lot of trouble with that issue lately, so I'm looking forward to testing out the rest of my sock purchases. After my recent exercises in consumerism....
It is a little fun to wear a vintage "Lenin" pin-- especially in the very rural, conservative area in which I work: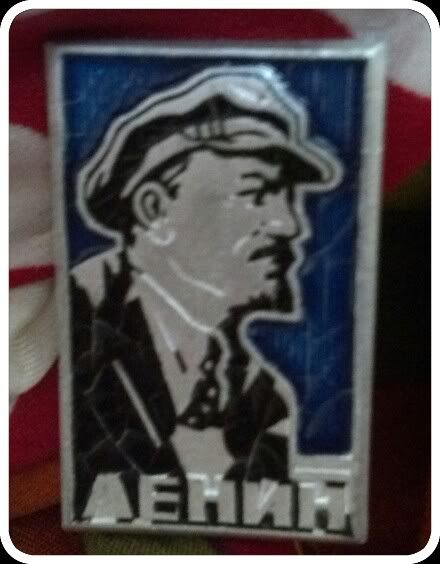 Just a little pseudo-hipster goof... since I can't wear a Che Guevara shirt to tweak the Tea Party adherents around here. A tiny bit of mischief....
Sweater: via Freeda's purge pile
Jacket: VanHeusen outlet
Pants: Lane Bryant
Pin: a prize from my Russian class in college
Earrings: prezzie made by Baby Sis
Scarf: Toccare via garage sale
Shoes: Trotters via DeGaetano's in Hornell, NY