I went to Tai Ji AND to Zumba tonight... yay me! But before gym time, here's me at work: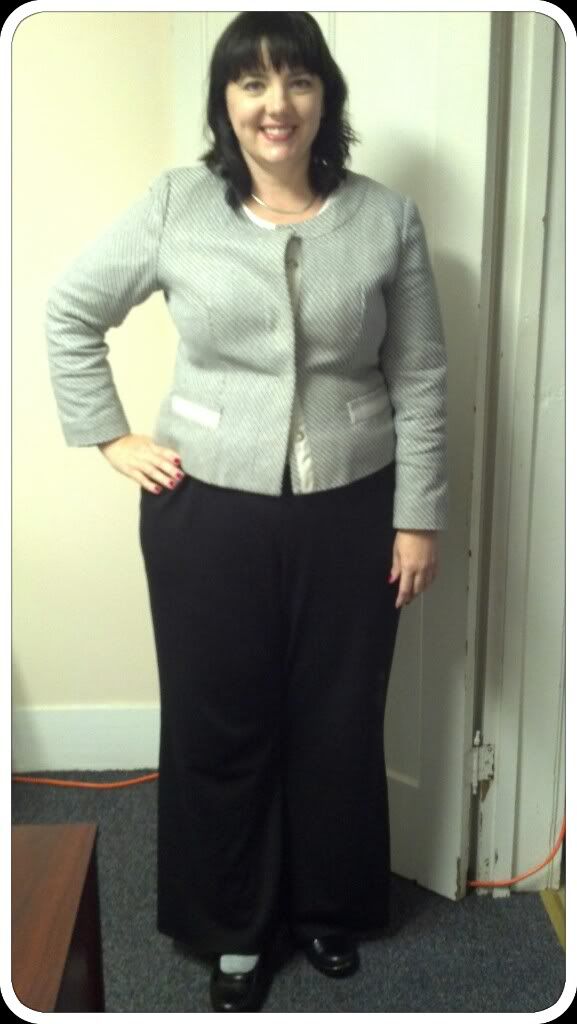 My hair dried really flat and weird today, because I had to head out with a wet head. Not that it made much difference, as it rained most of the day, anyway. You can see what I mean better: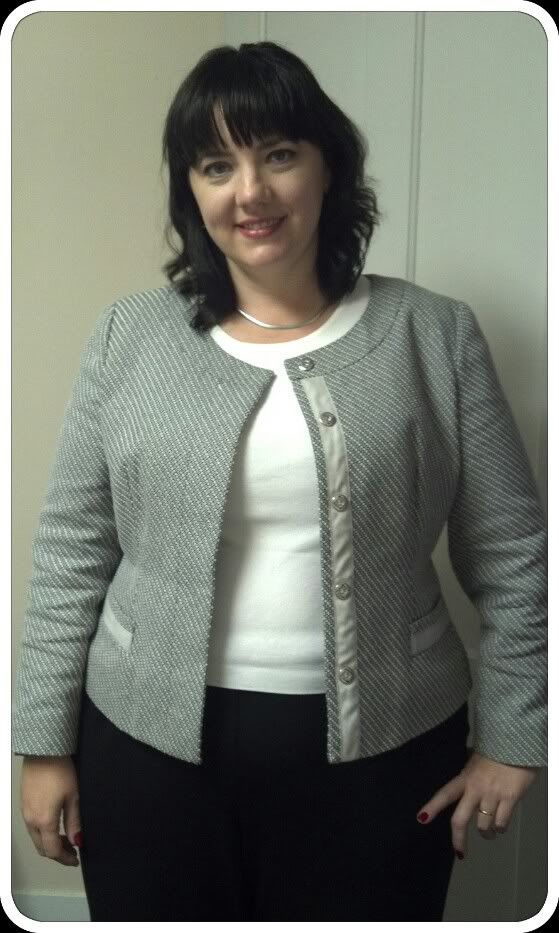 *smh* I really like this jacket, but I don't get to wear it much. I bought it a few pounds ago, and I can really only wear it with a snug shell because it's a bit small to wear normal tops under it right now. So I broke out one that I can only use as a layering piece. It looks OK in the front... but the back:
Is best kept covered all day by the jacket... unless I'm sitting in my tall office chair. I hate my bra... it cost a freaking fortune, but it gives me "back boobs" that I never had before! This pic doesn't even show the worst of it! Oh well.... here's the accessories:
I thought I had a closeup pic of the chain stored in Photobucket. I was mistaken. The bracelet was the "focus accessory", so I thought it best to keep everything else simple. So, a simple silver chain and plain silver hoops:
Driving in the morning fog around here is actually pretty cool. I really like how the hills poke up through the fog line. There were better examples of this when I was driving, but I could only really pull over into a junk auction house parking lot for photos... for safety. But here's a hint of what I see:
While I was there, I spotted this treasure that I don't normally see from the road: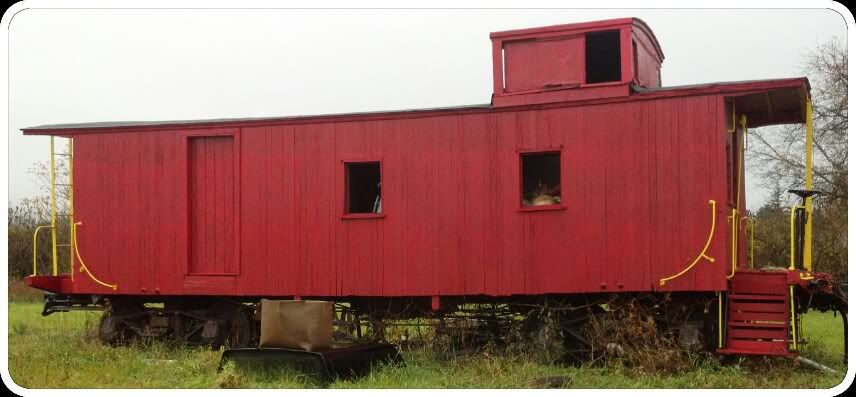 Just as I was pulling out to head in to the office, a man pulled into the lot. I immediately started cracking up! I just had to turn around for a pic: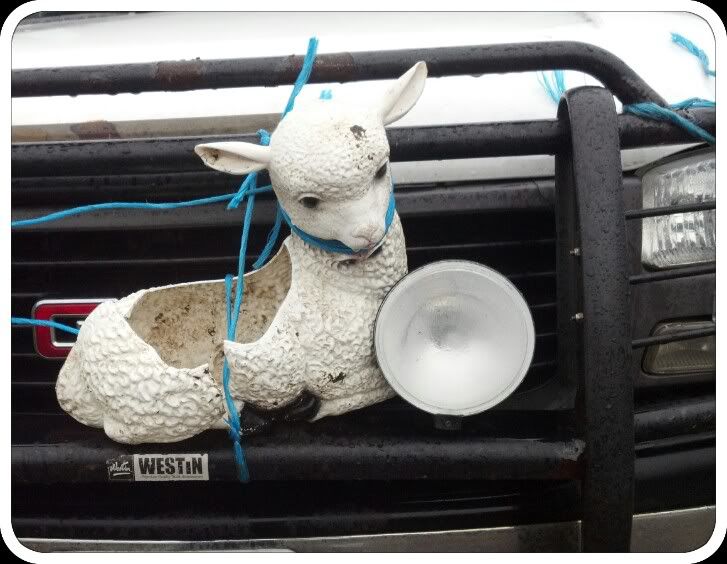 Have I mentioned that I live in a very odd place?
Top: Grace Dane Lewis via Goodwill
Jacket: VanHeusen outlet
Pants: Lane Bryant
Necklace: gift from my old roommate
Bracelet: gift from my secretary
Earrings: via Gold Mine in Bath, NY
Shoes: Ariat via Sole Solutions in Spokane, WA