A tribute to my lovely jeans:
Yeah... I'm feeling sexay today:
I really *looove* these jeans... they are classic "mom jeans". The zipper is so high that they make my pooch appear even larger than it really is, they expand in the bottom after being worn for more than ten minutes, and the legs are gently tapered to suggest the appearance of an ice cream cone.
The designer of the top thoughtfully added a false underlayer, so I don't have to figure out for myself how to make absolutely certain to remove any hint of cleavage. Effort-free look!
And my *beloved* Crocs... what more is there to say about these beauties? [smell the sarcasm... take a good whiff!] So why am I especially decked out today?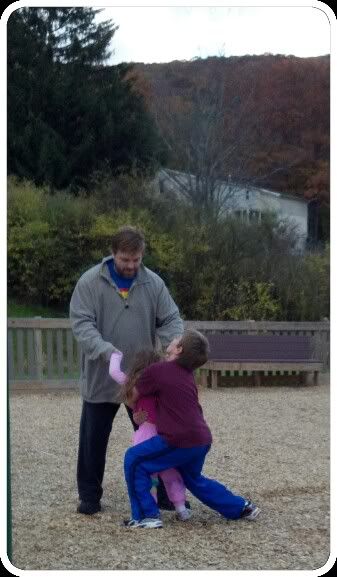 Hubby and I took Stinky and his little sister (Hubby's Ex-wife's daughter) to the playground today. We climbed all over the mini-city playground. Bugalug was a pop star, and made us breakfast and gave us "time-outs" when we misbehaved... too funny! I love the mental workings you see in little kid "pretend" games. Hubby and Stinky "practiced" martial arts: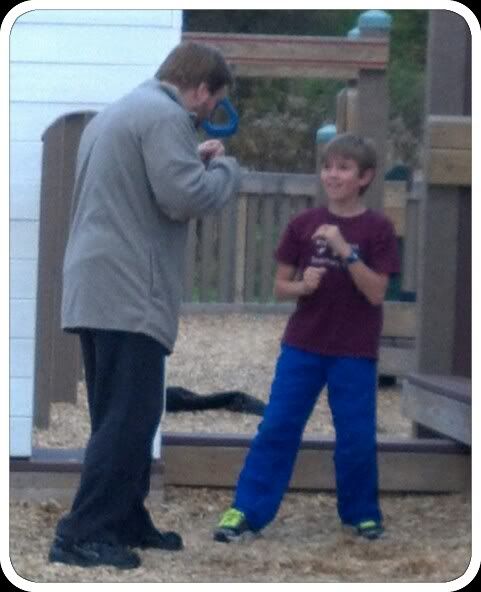 I think I've mentioned that I live in the northern Appalachians, right? A couple people asked for scenic shots, so I will try to slide some in from time to time. Unfortunately, I'm not using a good camera. Here is the view from the playground: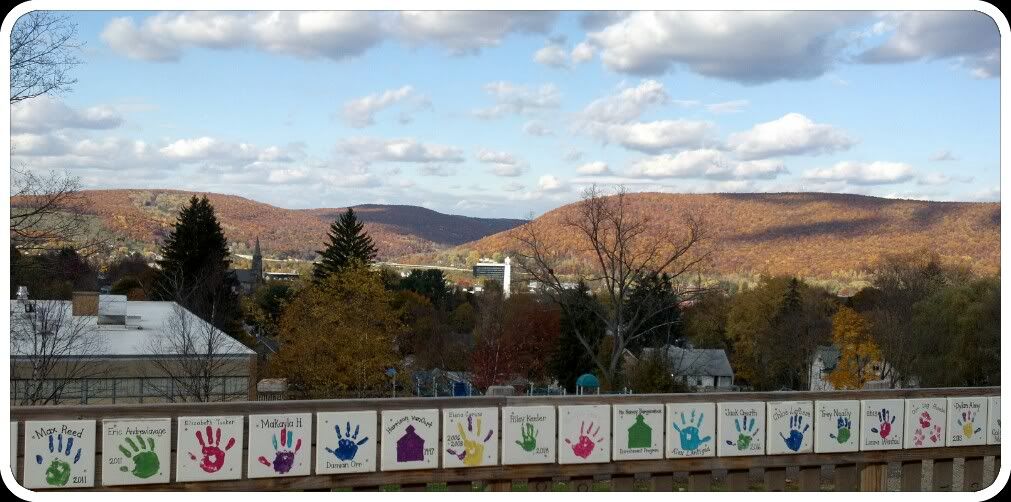 Top: Style & Co. from Macy's
Mom jeans: Venezia from Lane Bryant
Earrings: gift from a friend (not shown) They are the ones that look like a bunch of little green pebbles in a gold frame. They match the top.
Crocs. I can't really call them "shoes"