An old friend from college, whom I haven't seen in at least ten years, happened to be passing through my neck of the woods. He's a long-distance truck driver now. So I popped into the local truck stop for a Cinnabon and a "catch-up" chat before heading home from work.
I had nothing on my calendar today, just office work. So I gave my "new" sweater a try, and had Stinky take my blog shot tonight:
I was attracted to the appliques on the front... I don't have anything else like it: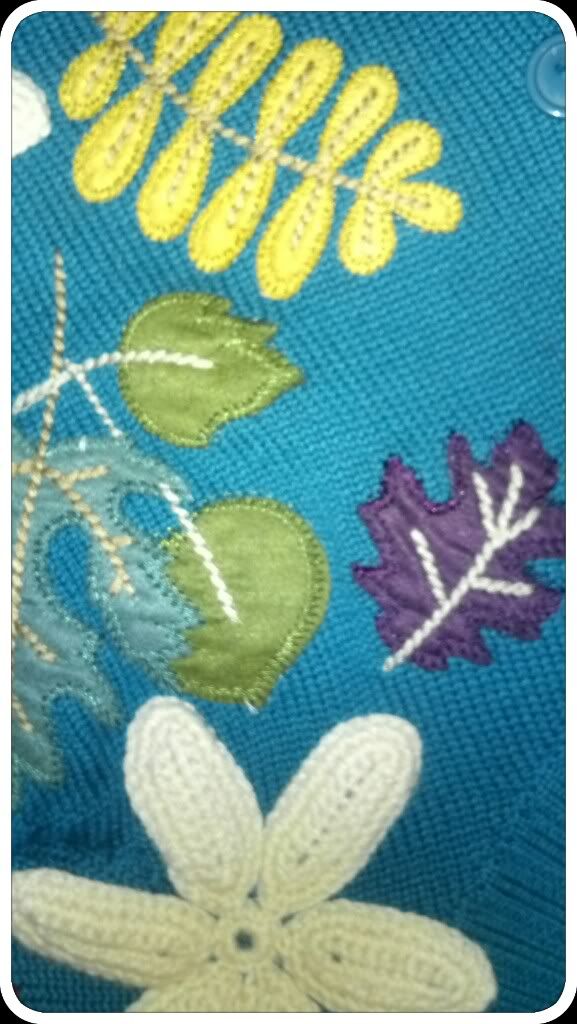 I pulled out my navy pants again, and the only pair of non-metallic earrings that I thought might go... weird, I've had them forever, but did not find a photo in my Photoshop album:
Then I decided to pick up the purple leaves in the design with my shoes: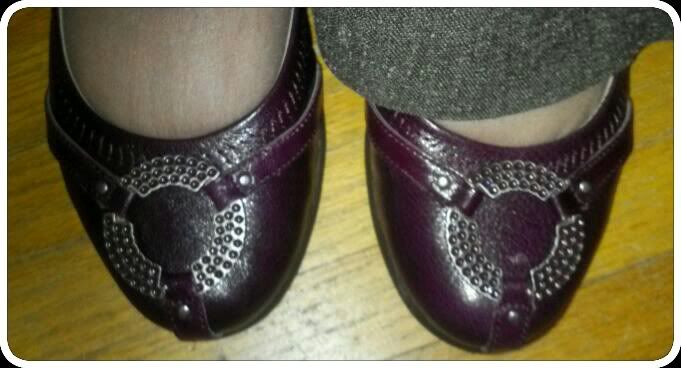 I am really tired, so I guess I will try to get some rest. 'Night!
Sweater: Classic Elements. I checked the brand name online-- it seems to be from Kmart or Sears. Same brand as the sweater from yesterday. I also got it from the dry cleaner's "clear-out" rack.
Pants: Lane Bryant
Earrings: Made by Baby Sis
Shoes: Aerosoles