I avoid shopping on that day like the plague! I usually stay in, but since I had Freeda and Kiddo with me for a couple of days, we went to the Corning Museum of Glass instead: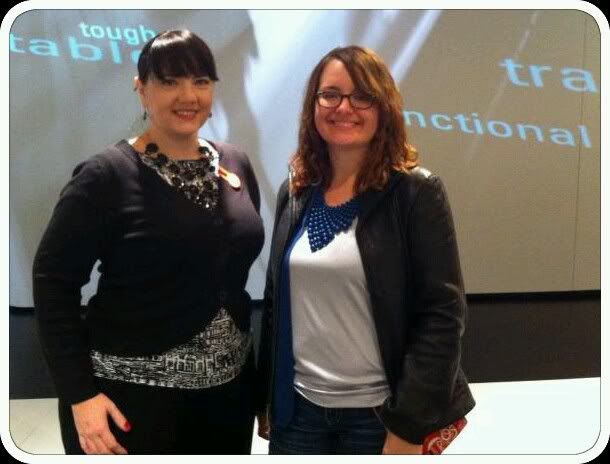 Whoops! I forgot to take my tag off before getting blog shots... I really like Freeda's necklace, so I'm waiting for her to get bored with it and give it to me! Kiddo often benefits from this tendency of Freeda's as well.
Wow, I don't normally see myself from that angle. Or this one: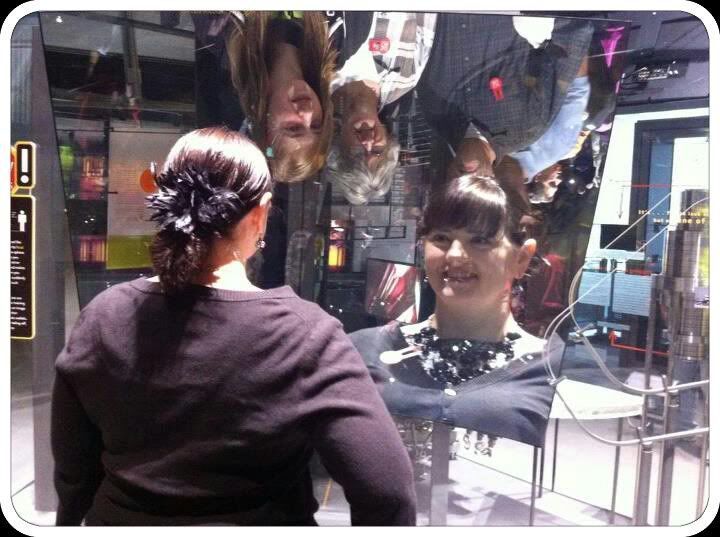 It has become clear that more time must be spent in the gym. Not merely to combat chub, but because Hubby's unexpectedly good result from his surgery was largely due to his excellent physical condition. He worked out at least twice a week, and was muscular and strong as an ox. I need to improve my condition to prepare myself as best I can as a hedge against disaster.
But in the meantime... here's something pretty to look at:
After she arrived Wednesday night, Freeda tossed this over to me, and challenged me to style it:
The first way is apparently how she has been seeing it on other blogs. To me, seems a bit of an awkward way to wear it. She wondered how women "with boobs" can wear it.... My first instinct was to wear this beauty closer to the neck, in a style vaguely reminiscent of a Renaissance piece. To make that work, I had to "engineer" a closer fastening:
After Freeda and Kiddo left for the next leg of their road trip, I got into pajamas and settled in for a quiet night. Then Squeaky called me, needing help selecting paint colors. I love that sort of thing, and was happy for the chance to see my little Peanut:
Top: via Stein Mart. Worn backwards
Sweater: via consignment shop
Pants: Lane Bryant
Necklace: no idea, Freeda gave it to me
Earrings: via consignment shop
Hair flower: Maurice's
Wore my Crocs again...
Peanut's dress: made by Gramma
Striped shirt: Isaac Mizrahi for Target via Goodwill
Earrings: Lia Sophia