From the "Hairdo Hall of Fame"... the poor woman's "Florence Henderson":
Don't even bother to make fun of it (talking to you, Freeda!) I know it's bad, but mid-styling I realized if I didn't leave the house pronto... I was going to be late to one of my less favorite courts!
Somehow, I got the bright idea Thursday morning that I would try a redo of a
failed
outfit. The culprit:
It doesn't do the weird puffy thing at the hips without the belt, so that was a plus. I tried to keep the neckline straighter that the "look at my chest" pulling in the earlier pic. Safety pins to the rescue? But it pulls at the pins a bit... I wonder if a different placement would help?
I almost wore the belt again today, but spotted problems in time to stop myself. So I quickly replaced the gold earrings I was about to put on with silver: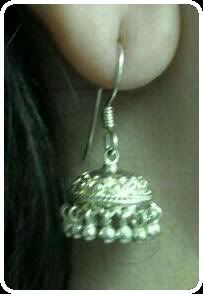 The shirt is too snug to wear as anything other than a layering piece. I keep trying combinations for it because I really like the soft fabric and the cool pattern:
As for my exercise goals... failed again. This foot had better feel "normal" soon... I had to skip Zumba... I'm getting ticked!
Top: Ann Taylor via consignment shop
Sweater: Iman from HSN gift from Freeda
Earrings: World Market gift from Freeda
Pants: Lane Bryant
Shoes (not shown): Ariats, because I forgot they make my pants look too short... *sigh*