I so seldom get "pre-tailoring" photos of my jackets, but I finally have some so I can show the difference it makes! The left photos are the ones I texted to Freeda for a second opinion. The ones on the right are from Friday.
Before/After: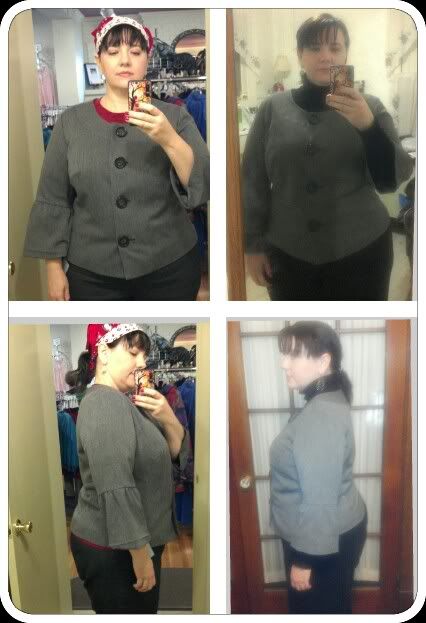 Hmm... perhaps I should press that front seam.... And I think I want to put shoulder pads in this jacket. To be fair, I've put on a few pounds since I had the jacket taken in.
I was supposed to go to a jewelry party... but
somebody
made the roads crappy:
KHAAAAAAAAN!!!!!
Guess me and my really cute sweater sleeve detail will hang out at home: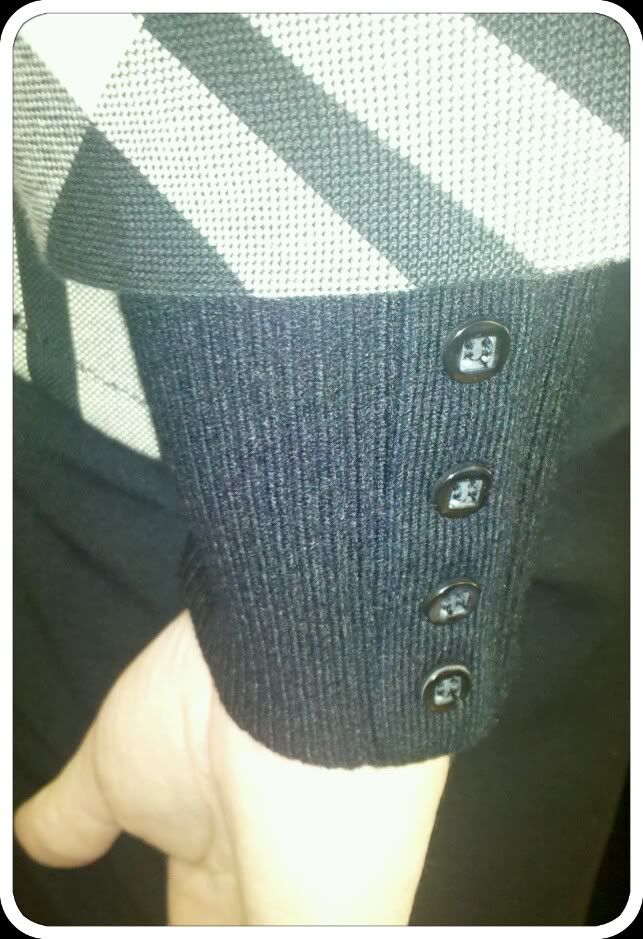 Jingle-jangle-jingle!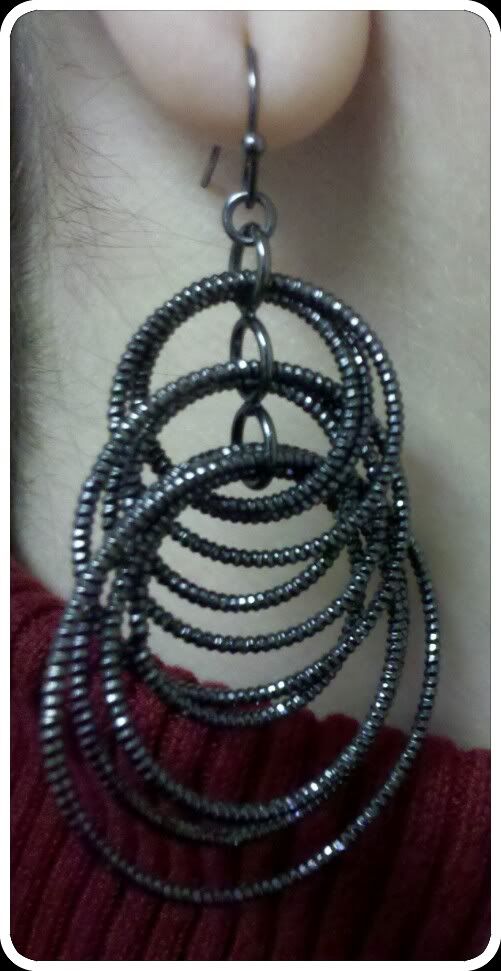 I like how these tinkle in my ears all day.
The only color in Friday's outfit was in my shoes: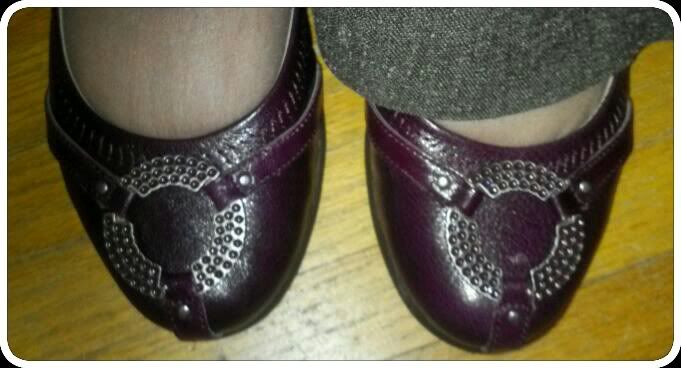 And I'm finally caught up in my posting! Now, I just need to stop by some of my favorite blogs and check in.
Sweater: Tribal via Pip's in Corning, NY
Jacket: Apt 9 from Kohl's via consignment shop
Pants: Lane Bryant
Earrings: Lia Sophia
Shoes: Aerosoles