...a couple things, really. First, I didn't get anyone to take my photo again, so it's crappy-kitchen-mirror-shot again:
Note to self: pin the neckline together so that the bottom of the necklace doesn't go inside it! And just for fun, I get some spray starch to try to keep the shirt tail from rolling up:

Have I mentioned how awesome this necklace is?
I got a little crazy today, and decided to wear my red belt with this combo, rather than a black one. So my only pop of color for the day:
I still haven't found the "ah-ha!" earrings for this necklace. So these will have to do:
I know this is an old photo... but I so love my hair flower: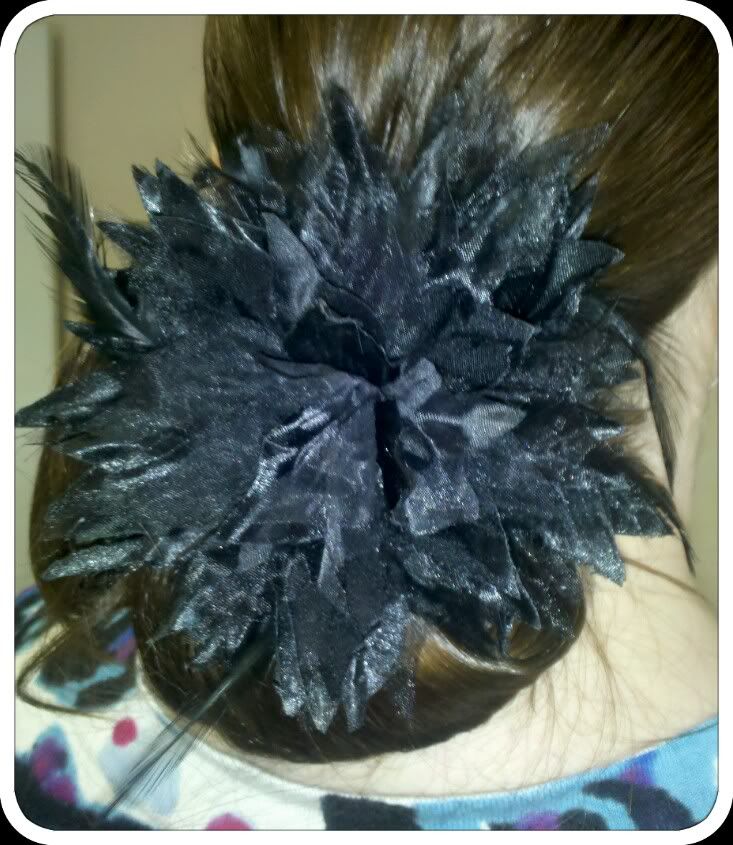 Flats. Nothing special.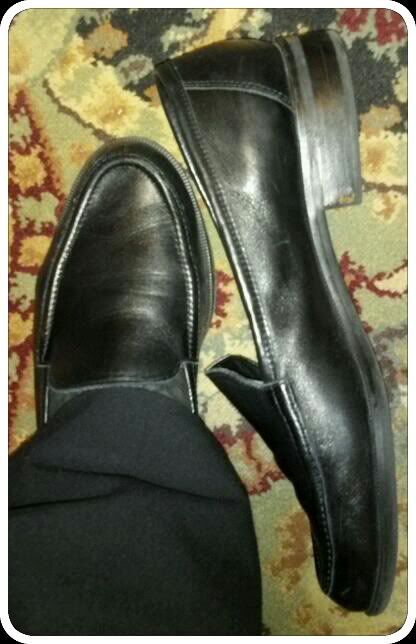 At least I got to miss yoga for night court... so much for that!
Shirt: via Stein Mart
Pants: Lane Bryant
Shoes: Nine West via garage sale
Hair flower: Maurice's
Necklace: gift from Freeda
Earrings: JC Penney