I love, love, love this top. I even paid FULL PRICE for it. But I don't like how it is creasing across the top of the "girls" in this pic... perhaps it's a bit snug:
Yeah... that's just weird. I thought the outfit was cuter than it looks in this photo... is my disappointment due to Stinky's photography skills, or that the necklace is too subtle? Here's a closer look:
This necklace was purchased to match a shirt that is no longer with us, so I'm seeking other ways to use it. I thought it was a nice counter to my pink patent flats: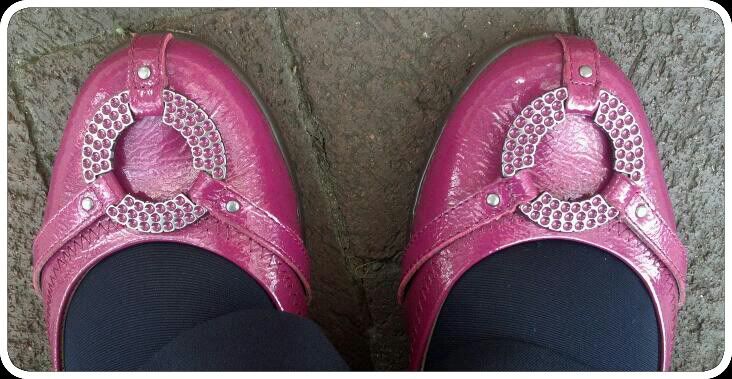 Oh yeah... this outfit is from
last
Friday. I'm trying to catch up on my posting. I've been preoccupied. Anyway, I just wore some simple hoops to complement the necklace:
I'm rather unhappy with how blurry my outfit photo is in this post, because I really love the neck and bust detail on this top. Here's an older, but better, photo: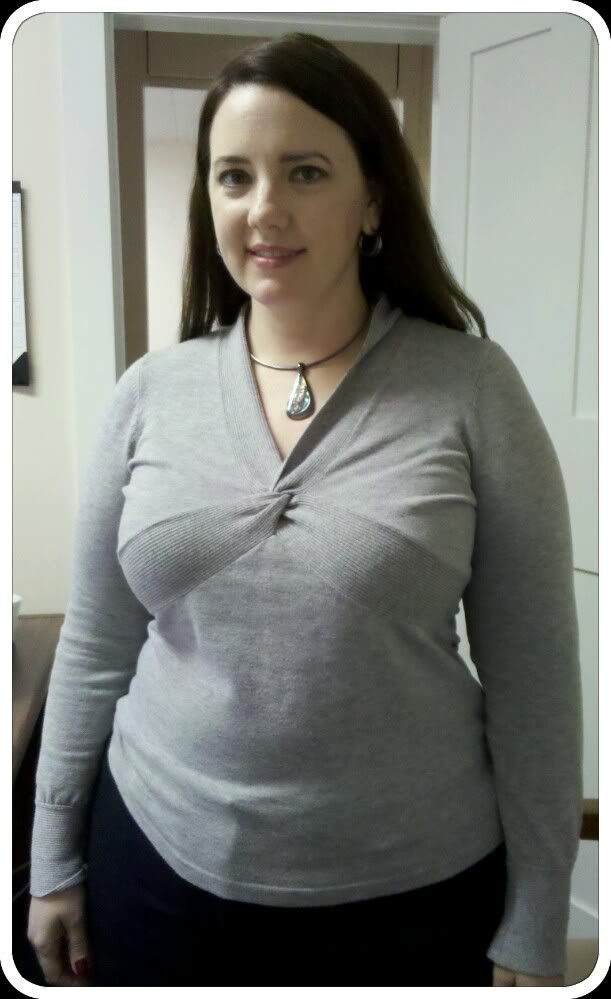 See what I mean?
Top: Tribal via Pip's in Corning, NY
Pants: Lane Bryant
Necklace: Ann Taylor outlet
Earrings: Gold MIne in Bath, NY
Shoes: Aerosoles