Tuesday was a low-effort day, to put it nicely. I felt like crud, and wound up napping after my morning shower. Fantastic effect on my hair for the day:
I only went in for the afternoon, because there were some things I had to take care of. Never bothered to put makeup on... I was just too tired to care.
On Wednesday I figured I wore the outfit so little the previous day... that I might as well save on the laundry and recycle it:
I worked the whole day, but it was just office stuff and I just didn't have the energy to bother with makeup again. The outfit was the exact same both days. I wore navy pants and trouser sox with these purple flats: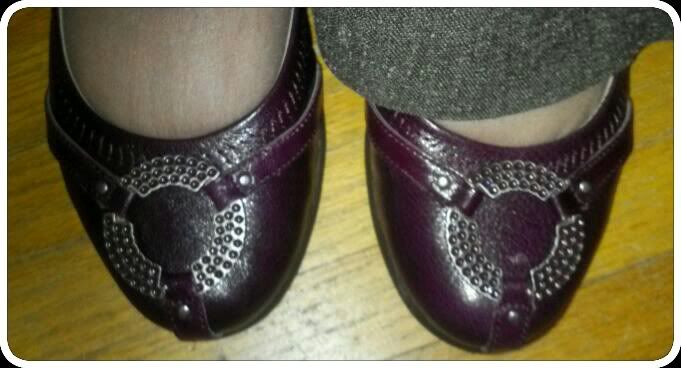 And I wore these both days: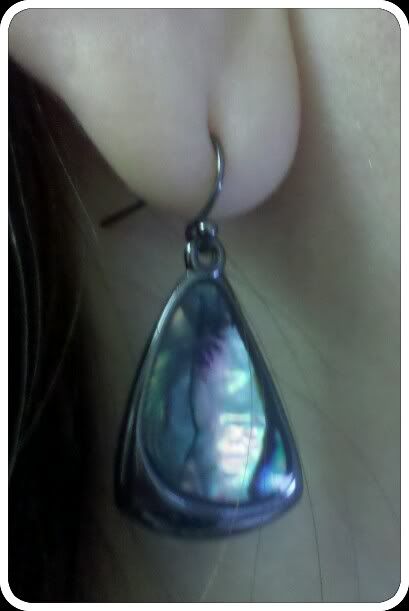 But the barrette only came out on Wednesday:
Yeah... I pretty much phoned in my fashion those two days.
Sweater: via Kohl's
Pants: Lane Bryant
Shoes: Aerosoles
Earrings: Lia Sophia
Barrette: gift from Mom