I swear, I spent the bulk of the day in the car! I'm sure I clocked over 100 miles today in zigzag driving, between running to different courts and running to Hubby's specialist to pick up a new prescription.
I had night court and thought I would have to skip Zumba. But I gott out of it in time to get to the Y for class after all. I changed in the locker room, and just as class was about to start, Hubby texted asking me to come home because he is in agony and is nervous to try his new pain medication without me home. Just in case....
At least I got a mirror shot before I changed:

I just love Mother-of-Pearl/Paua: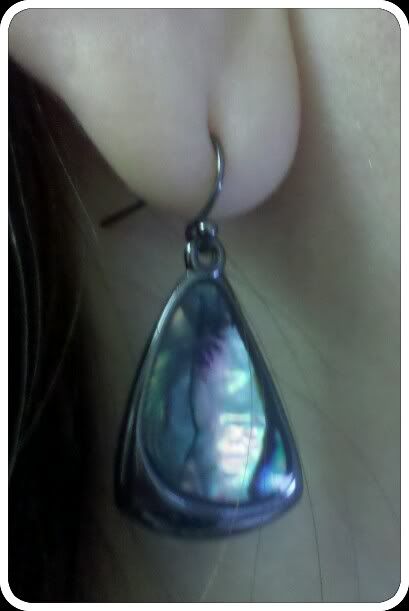 I really love the rich tones in this set, particularly the greens, pinks, and purples: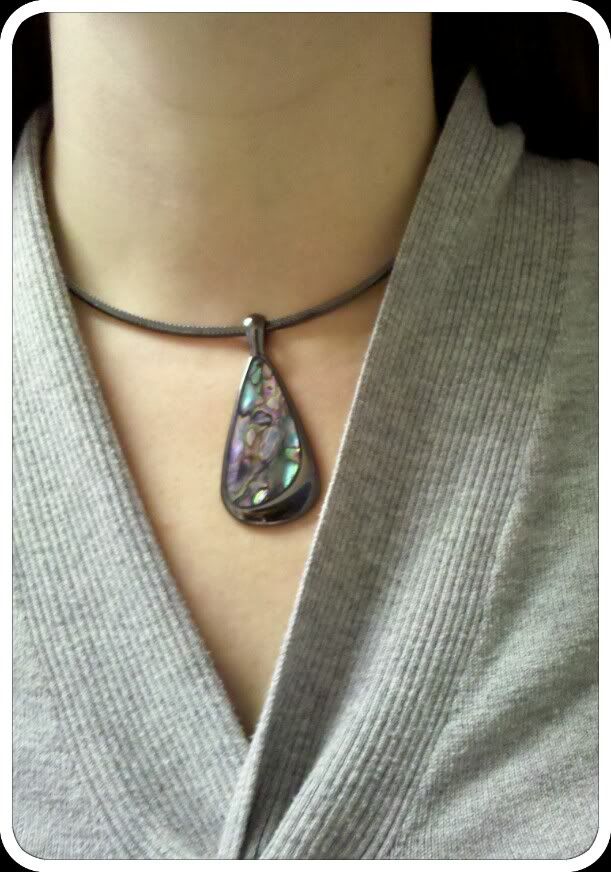 The barrette doesn't match the jewelry, but it's in the back, so it's close enough for government work:
I wore my especially short pants today, so I definitely looked toward the flatter end of the shoe spectrum. My purple flats are the wrong tone for the shirt, and the pink ones are too bright. So I went with my more subtle pink kitten heels:
I decided to have a little fun and went with crazy socks. The rest of my outfit is so plain.... They are supposed to be knee-highs, and they are even from a plus-size store. But they always settle at crew-sock length when actually on my legs. Annoying... but I love the flowers!
Shirt: VanHeusen outlet
Pants: Lane Bryant
Jewelry: Lia Sophia
Barrette: gift from Mom
Shoes: American Eagle via Freeda's purge pile
Socks: Ashley Stewart