Banner day at work on Wednesday....
That's all I'm going to say about that....
At least I may have finally figured out to winterize this summer top... or am I delusional?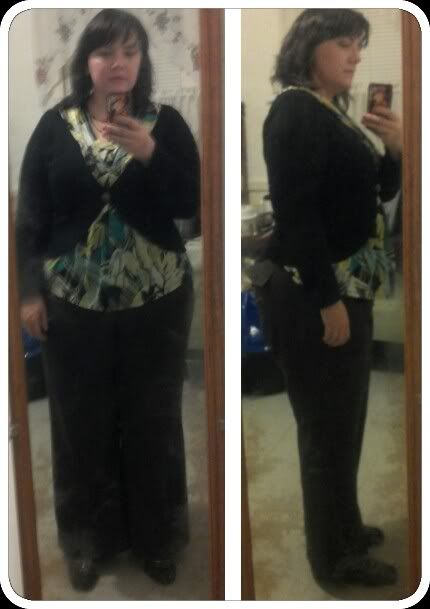 I think I have my answer....
Of course, I never did properly switch out my wardrobe for the winter like I normally do. And I've put on a few pounds, compounding the wardrobe challenges. It doesn't seem as much fun for me as it seems to be for the bloggers trying to avoid buying maternity clothes by getting creative.
Emmett Katherine
and
Elaine
really do a great job at adapting their clothes to accommodate their growing baby bumps. It's not as cute when the "bump" is "Little Debbie"!
Kept the accessories pretty low-key again, so at least I didn't compound my error:

This once was two necklaces. I put them together for length... and could never get them apart again:
I woke up to sn*w (I'm so sorry for using such filthy language in my blog!), so I decided that my brown suede flats weren't the way to go. Back to these babies again: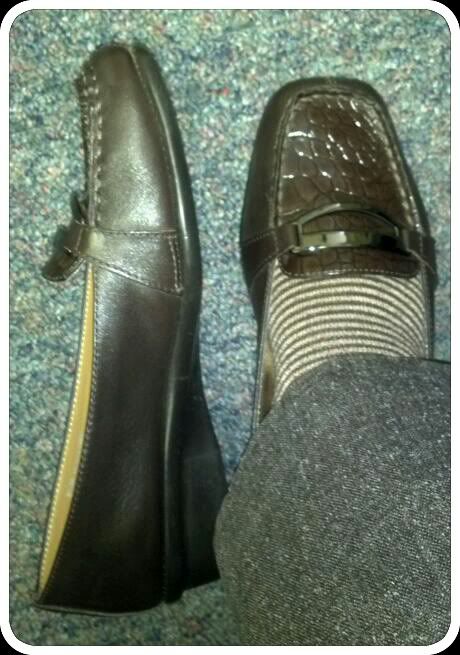 At leat I have a 3-day weekend to recharge.
Top: INC from Macy's
Sweater: Iman from HSN gift from Freeda
Pants: Lane Bryant
Earrings: via art fair in Kalamazoo, MI
Necklace: gift from an ex
Shoes: Aerosoles