And everything in this outfit is chosen to set off this gorgeous beaded neckline:
It is actually pretty heavy, and the backing scratches a bit. I can't really wear this in the heat of summer, as I initially intended, because I have to wear an undershirt to keep it from scratching me to death. I briefly considered posting a pic of that... but decided that was just too much boob to put in your face!
Instead, here's a mirror shot in the courthouse:
I prefer to wear brown pants with this top, so I don't look like one giant black mass stalking my next victim. Although my back was bugging me so much today... I was feeling a bit homicidal. A quick trip to my friendly neighborhood chiropractor straightened out my spine and my attitude:
But apparently not my wonky eye!
While my hair does (barely) fit into this clip again... it doesn't look like this any more. Really old pic, but I love the clip so I broke it out today: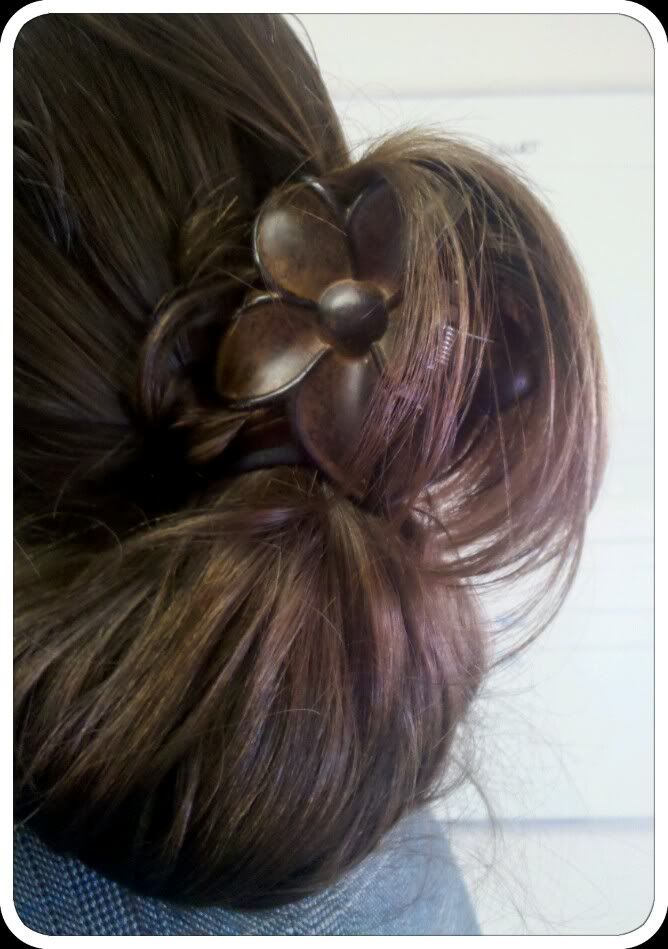 I just went with inoffensive earrings, to avoid distraction from the wooden beads:

And these again: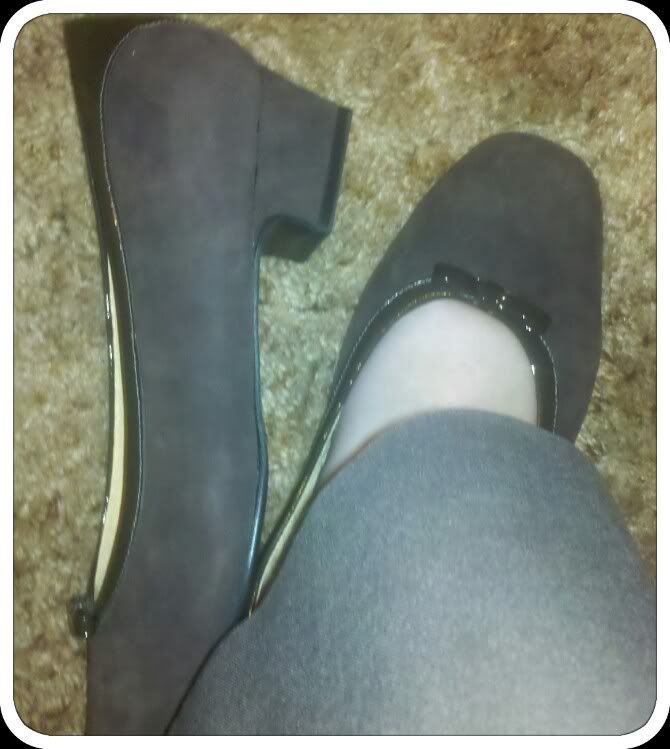 I skipped Zumba because my back is still sore, and I need to give it a break this evening. But I plan to lift tomorrow, to "make up" for skipping the class. In the meantime, I'm going to lie down now....
Top: Lafiance via Stein Mart
Pants: Lane Bryant
Shoes: Trotter's via DeGaetano's in Hornell, NY
Earrings: via art fair in Kalamazoo, MI
Hair clip: not sure