Yesterday, I went to spinning class at the Y, in my fabulous gear. Before/After:
Yeah, I pretty much felt like death warmed over when I was done, and I only got through half the class! Even with the gel seat-pad, I still wound up with sore "sit bones" on Monday. Ah well... will just have to keep at it.
At least I got a compliment on my color combinations from a prosecutor (female) this morning. I feel a bit chagrined that I neglected to get a shot of today's outfit "all together" to show it properly. I will say that I thought it looked pretty decent with the jacket on.
I decided to keep the "base" of the outfit brown, with only the top and jacket using the "pop" color. I chose this embellished tee as an under-layer to the sleeveless shell: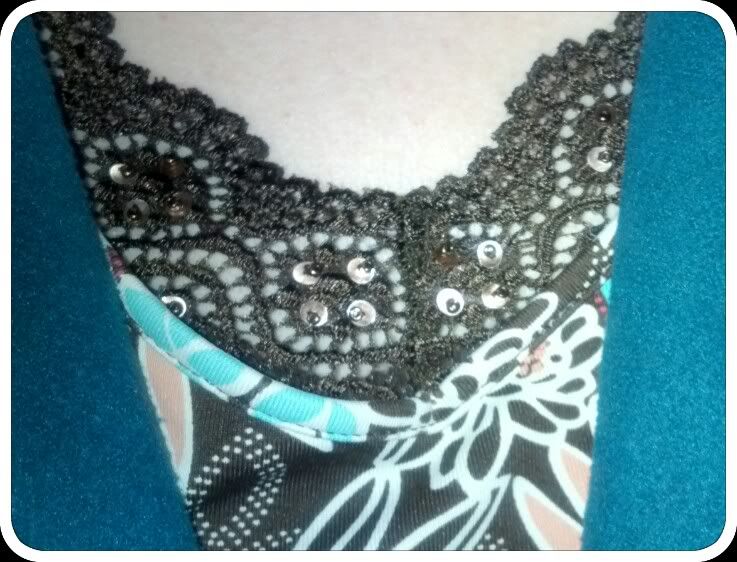 So I chose brown glass earrings to complement the shiny bead trim on the underlayer tee: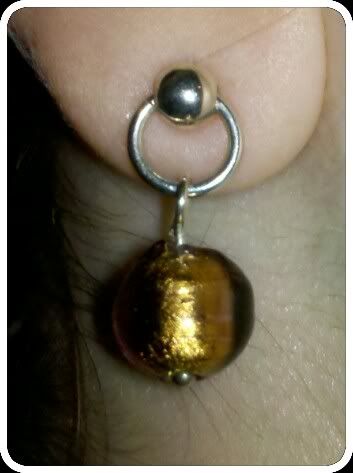 Note to self: next time, tuck the under-layer shirt IN!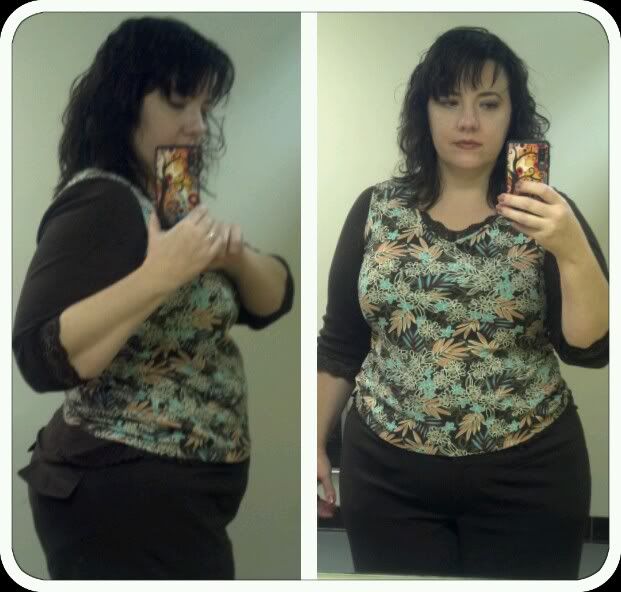 Hmmm... getting snug... I guess it will be a bit before I retry this combination due to fit issues.
I actually wore dark brown trouser socks with these today, rather than the stockings shown: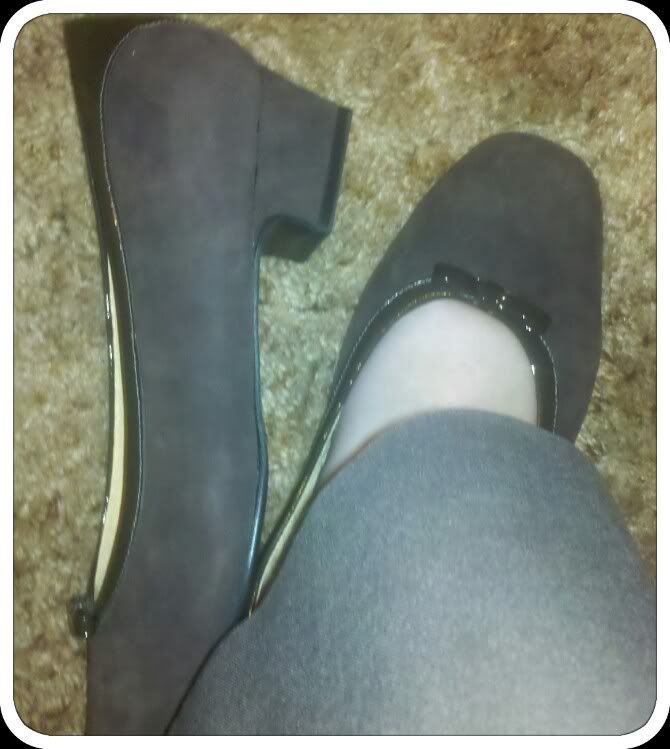 Workout tank and cheapo sports bra: Wal-Mart
Pedal-pushers: Fashion Bug
Clip shoes: Nike via Breakaway Bicycles in Kalamazoo, MI
Padded bike gloves: BG via Breakaway Bicycles in Kalamazoo, MI
Special bicycling sox: Pearl Izumi via Breakaway Bicycles in Kalamazoo, MI
I guess you figured out that I bought the specialized equipment all at once! The clip-in shoes take pressure off the ball of the foot, and also allow me to pull UP when pedaling, for a more effective workout. The socks wick nicely, and the gloves keep the pressure on hands from becoming intolerable.
The dork that I am, I wanted all blue to match my shoes, but had to settle for pink-and-blue bicycle gear....
Shell: Croft & Barrow via Goodwill
Shirt: Limited via Freeda's purge pile
Jacket: VanHeusen outlet
Earrings: Kalamazoo Institute of Art
Pants: Lane Bryant
Shoes: Trotters via DeGaetano's in Hornell, NY