Yes, I had to do another mirror-shot Friday, I think that makes it the whole week. I will try harder to get someone else to photograph me next week, I swear! At least Hubby complimented my hair....
I love this top, except that weird, too-low dip in the front: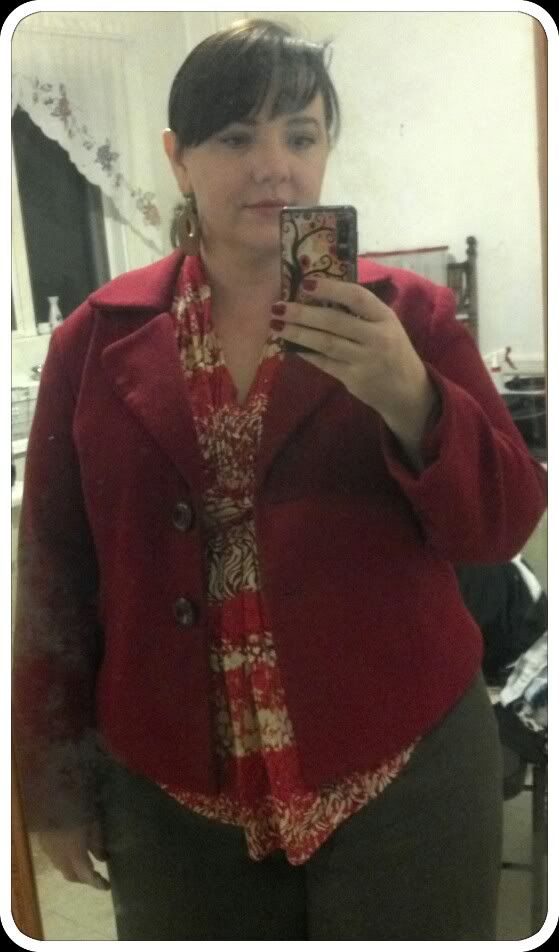 I'm starting to think I should add shoulder pads to the jacket, to give them a smidge more structure.... Here's an older photo of the top from the side, so you can see what I mean:
I think I will just have the beige bit at the bottom taken up, it won't turn out as short as the pic on the right.
I just picked up a few goodies on mega-clearance at Fashion Bug-- the whole chain is being closed down. But I didn't have time to "adjust" the red earrings I picked up, so I went with these:
Yep, these again. I do actually own other brown shoes... perhaps we should see them again soon?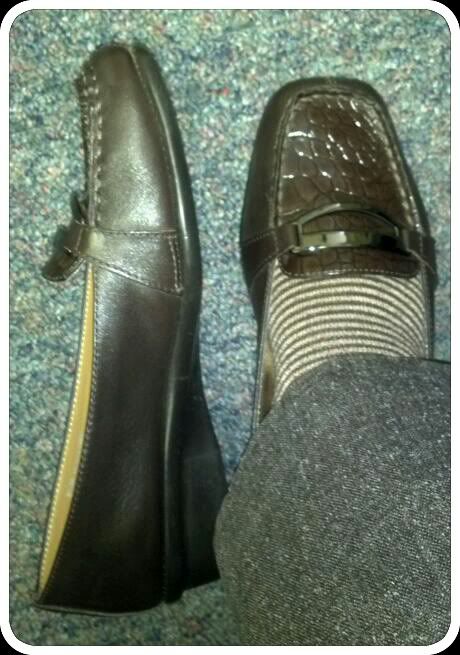 Top: via Stein Mart
Jacket: VanHeusen outlet
Pants: Lane Bryant
Shoes: Aerosoles
Earrings: via Bon Ton