...and was too busy/forgetful to get a photo- drat! After work, I went to a large get-together at a chain restaurant. Hubby was bed-bound, but I had a nice time with the theatre crew (friends from Hubby's theatre group). By the time I got home, a couple of Hubby's other friends were at the house keeping him company.
Monday: nothing special... just work. I had court appearances, so it was a "jacket day". I only had time for a quick mirror shot at the office:
It cracks me up that we keep boxes of closed files in the restroom *sigh*. But I had to use this mirror, because I changed before I left the office to make it to yoga class on time. Yippee!
The earrings match the beige "pearls" in the necklace... I keep forgetting to do a pic of the earrings, but I haven't worn them without the necklace yet, so I suppose it's not a big deal.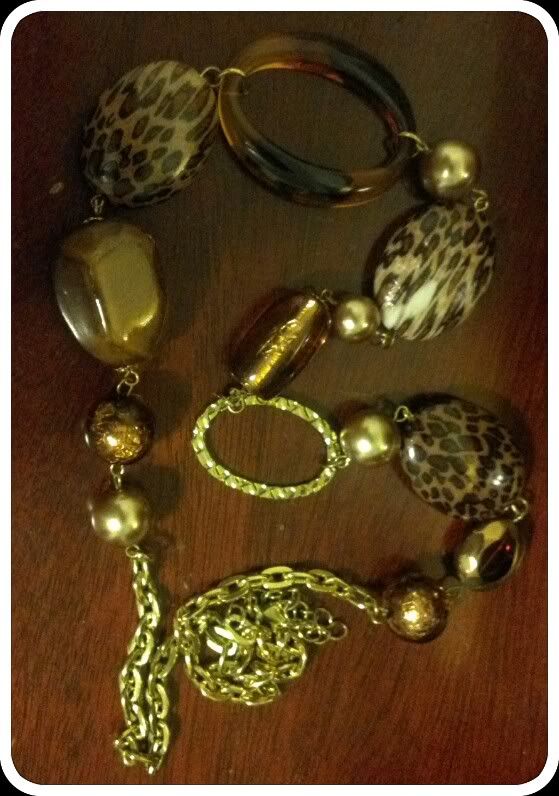 I'm getting so much use from this:
Now I'm sitting at home, giving my toostsies a nice epsom salt soak, since I'm done with these for the day: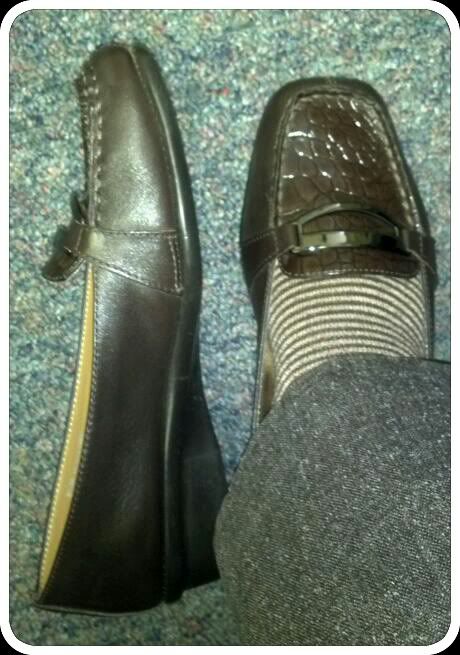 No major fashion ground broken here... just warm court-appropriate wear. If I hadn't overslept, I wouldn't have had to wear a dowdy ponytail. Oh, well... I don't have the energy to be fully glamorous every day. Especially when I stayed up too late watching "Best of the Best" on Crackle with Hubby.
Sweater: VanHeusen outlet
Jacket: VanHeusen outlet
Pants: Lane Bryant
Shoes: Aerosoles
Hair flower: via art fair in Hammondsport, NY
Jewelry: via Bon Ton