Remember how much I was annoyed at that bit of this top that hangs below the jacket oddly? (older pic):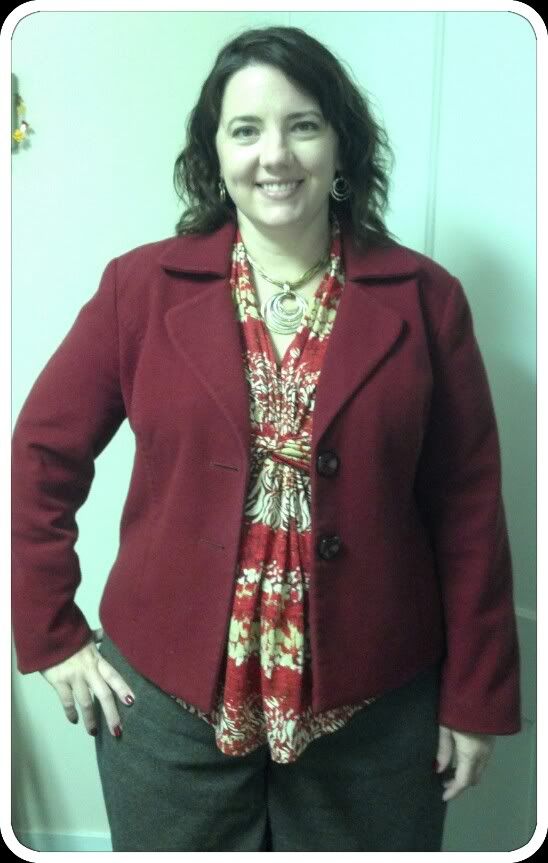 The nice thing about the top was is covered my "pooch". But I finally decided it was just too weird-looking, and started thinking about taking action (older pic):
On Friday, I finally got to debut the modification: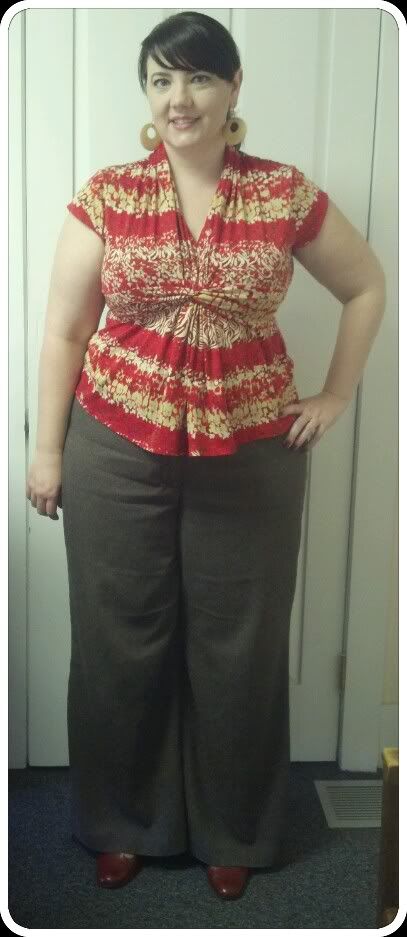 I forgot my jacket, though... but I think you can imagine how it will look. Now I just need to baste it down a bit so it doesn't poke out like this:
These earrings are kind of fun:
I broke out one of my wooden barrettes to coordinate (older pic):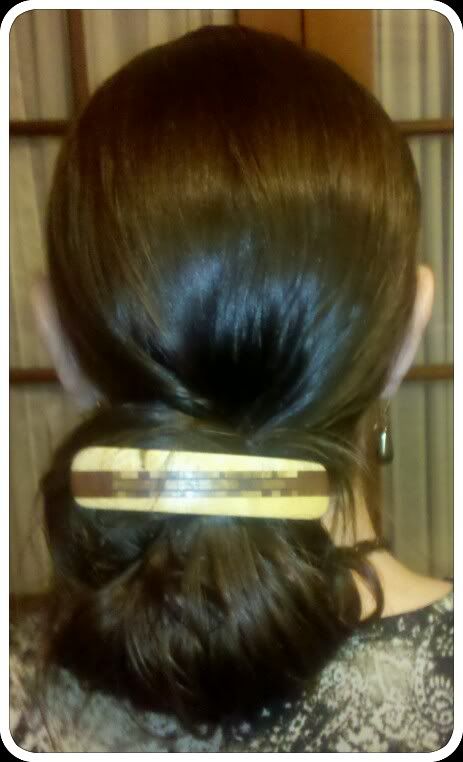 I almost forgot... Friday's
challenge
theme: "Coloured Shoes". Y'all know I have a few pair, but the challenge prompted me to try a new combination. I've never worn these shoes with my brown nubby pants before:
I think I liked it!
Top: via Stein Mart
Jacket: VanHeusen outlet
Pants: Lane Bryant
Shoes: Trotters
Earrings: via Bon Ton
Barrette: gift from Mom