Monday's theme: "Flowers". Not. A. Problem:
Makeup on the other hand? Too much trouble.
I'm really down in the dumps because Hubby told me on Sunday night that he talked with the Boss on Friday. Hubby has used up his FML and has no idea when he would be able to get back to work. The Boss can't hold his job for him any more. So Hubby is officially "unemployed". We certainly aren't upset with the Boss, he's been really good about this... but this situation is dragging on too long with no end in sight. At least Hubby had the good sense not to ruin my weekend....
An older photo better showing the colors in the shell:
The pink in the top is a perfect match for my fun flats: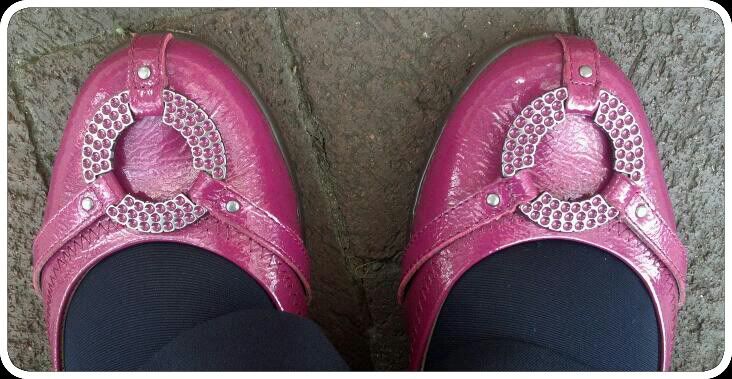 For a little extra "flower-power", I wore these crazy trouser socks:
I realized that I haven't worn these in a while:
Tuesday was another "can't be bothered to put on makeup" day. But I did follow the challenge! Tuesday theme: "Layer Up":

So I layered a sleeveless top with this awesomely cool sweater. I mean, just look at the gorgeous detail:
I broke another treasure I haven't worn in a while... my chain mail necklace:
I should have worn the actually-silver hoops, they would be a better color match for the necklace. But there weren't tooo bad: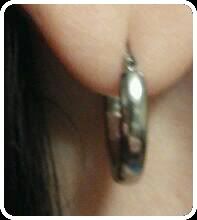 A hair clip for my ponytail, because I was too rushed to blow-dry:
The only other "error" was wearing these shoes with those pants... it does look like a flood has hit. But most of the day, I wore my "office slippers", so I wasn't too concerned.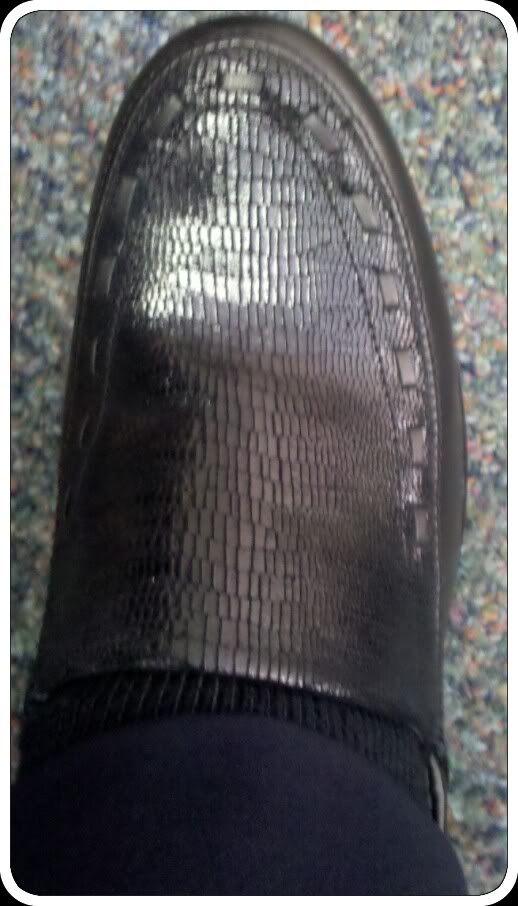 It does seem like a bit of a shame that such good outfits were "wasted" on no-makeup days when even my secretary said I look awful. I get puffy when I cry...
Monday:
Shell: via Stein Mart
Shirt: VanHeusen outlet
Pants: Lane Bryant
Shoes: Aerosoles
Earrings: via Corning Museum of Glass
Tuesday:
Shell: via Stein Mart
Sweater: Iman from HSN gift from Freeda
Pants: Lane Bryant
Shoes: Ariat
Necklace: via farmer's market in Bath, NY
Earrings: Lia Sophia
Hair clip: made by me, supplies from Michael's